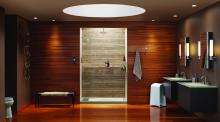 Homeowners crave design that is personalized, not homogenized. This mixed-and-matched bath includes a Choreograph wall panel, Jute vanity, Verdera cabinet, Bellwether shower receptor, Stillness faucets, and Choreograph shower stool, all by Kohler.
The bath has evolved into an individualized, spa-like retreat, via clean-lined, tech-smart products that reflect the owners' tastes and personalities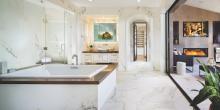 Large, small, or in-between, focus on functionality

Keeping water away from where it doesn't belong is all in the details. Here's a checklist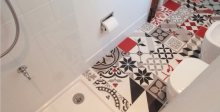 These projects received honorable mention awards in Duravit's annual competition for excellence in bathroom design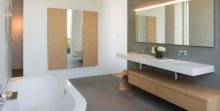 These winning projects highlight Duravit products and excellence in bathroom design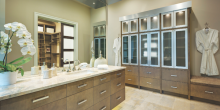 Master Bathroom at The Oasis, a house by The Evans Group
Large showers, space-savvy built-ins, and luxury touches speak to current buyer demand.

Pages