Best-in-class customer satisfaction
Award-winning builders share their process for making happy customers.
Reaping the rewards from rebates
Not fully using manufacturers' rebate programs is like burning your hard-earned money. Yet many builders don't utilize these programs to their fullest advantage.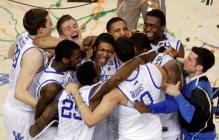 Customer satisfaction: The ultimate team game in home building
In home building, the team counts on the performance of each individual to deliver the "big win," which is a happy customer.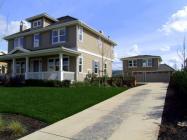 Fannie Mae, REO, rental, Pacifica, foreclosure, purchase, Florida
San Diego-based Pacifica Cos. became the first winning bidder in a federal pilot program to sell repossessed homes to investors in bulk on Friday, purchasing 699 occupied and vacant single-family properties in Florida.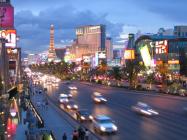 NAHB, IBS 2013, International Builders Show, registration, online, Las Vegas
The National Association of Home Builders (NAHB) officially opened online registration this week for the 2013 International Builders' Show (IBS), the largest annual light construction tradeshow in the world.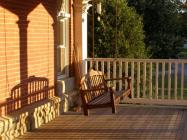 CPG International, AZEK, TimberTech, Crane Group, acquisition, decking
CPG International Inc. today announces the signing of a definitive agreement to acquire TimberTech, a subsidiary of the Crane Group and well-known manufacturer of high quality, low maintenance decking, railing and accessory products.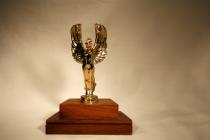 David Weekley Homes, Partners of Choice, awards, 2012, service, quality, 18
David Weekley Homes announced the winners of its 2012 "Partners of Choice" Awards this week, recognizing the company's outstanding vendors.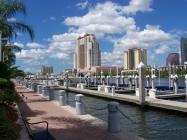 NAHB, Rally for Homeownership, Tampa, Fla., July, petitions, elected officials
The National Association of Home Builders (NAHB), local home builders associations, state lawmakers, business and community leaders and current and future home buyers are joining together to "Rally for Homeownership" in Tampa, Fla., on July 11.
Warren Buffett, Residential Capital, bid, mortgage company, bankrupt, optimism
Further supporting his belief that the U.S. housing market is headed for recovery, Berkshire Hathaway CEO Warren Buffett announced Monday the investment firm had put in a $3.85 billion bid for troubled mortgage company Residential Capital LLC.

Jeld-Wen, Craftmaster Manufacturing Inc., CMI, acquire, 2012, molded doors
Jeld-Wen announced last week that it has entered into a letter of intent to acquire Craftmaster Manufacturing, Inc. (CMI). Closing is subject to due diligence and the negotiation and signing of a definitive agreement, and is expected to occur in the third quarter of 2012.
Pages