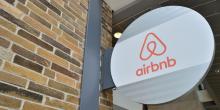 Photo: Open Grid Scheduler / Grid Engine/Creative Commons.
The study identified 8,000 Airbnb listings that advertised so frequently that they were likely illegally converted into hotel rooms. This situation has caused rents to rise in the city, the study contends.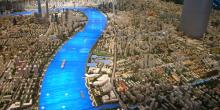 Photo: Jordiferrer/Wikimedia Commons.
Y Combinator plans to solicit proposals for research into construction methods, power sources, driverless cars, and even examine concepts of zoning and property rights.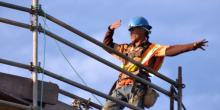 Photo: theveravee/Wikimedia Commons.
The process to hire foreign workers is cumbersome, expensive, and has a fairly long lead time.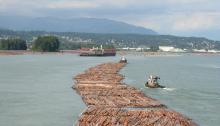 Log driving near Vancouver, B.C. Photo: Tony Hisgett/Wikimedia Commons.
Canadian exports account for about 28% of the U.S. softwood market.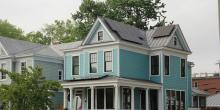 Photo: Eli Christman/Creative Commons.
Ratepayers do not end up paying more to make up for resulting loss of revenue to power companies, according to a new study.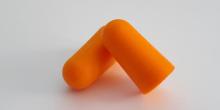 Photo: mosambers/Creative Commons.
OSHA is planning to issue a request for information in November to gauge the effectiveness and feasibility of adopting more noise-hazard requirements.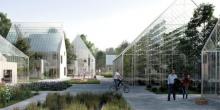 Rendering: Effekt.
ReGen Villages Holding, B.V., is piloting its first 100 homes across 15,500-square-meters in the planned city of Almere in The Netherlands this summer.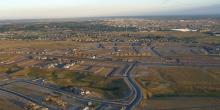 Photo: Chris Dunphy/Creative Commons.
Nearly two-thirds of builders say that lot supply in their regions was low or very low in a NAHB survey.
Photo: Bill Dickinson/Creative Commons.
After the new zoning ordinance goes into effect in September, many landowners in outlying DC neighborhoods will have the right to build and rent small dwellings.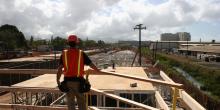 Photo: WHALEN JACK/Creative Commons.
Critics say OSHA has the power to disseminate records and data that fail to show the complete narrative of a company's safety record.
Pages