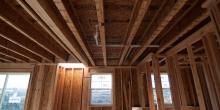 Photo: Nate Weigle/Creative Commons.
The median delay for a single-family home permit was seven months in 2015. In some states, builders could expect holdups of six to eight months.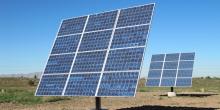 Photo: Rick Willoughby/Creative Commons.
The commission ruled that a group called NC WARN cannot sell electricity directly to customers.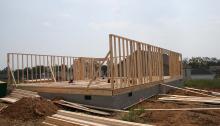 Building a house in kentucky. Photo: Ryan/Creative Commons.
Builder groups say the new rule would force contractors to cut worker hours and reduce benefits.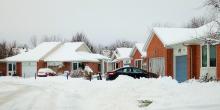 Houses in Kanata, Ontario, Canada. Photo: Lucia/Creative Commons.
The plan is aimed towards reducing the Canadian province's carbon footprint.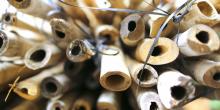 Photo: Cheng Kevin/Creative Commons.
Bamboo has multiple benefits, including seismic resiliency. Bamboo structures often fared better in earthquakes than buildings made from conventional construction material such as concrete.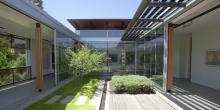 Net zero house in Tiburon, Calif. Photo: Inhabitat/Creative Commons.
It will not only meet California's net zero mandate. It will reflect a new conceptual approach.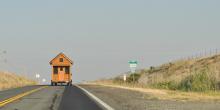 Photo: Tammy Strobel/Creative Commons.
Voters at Hadley, Massachusetts's annual town meeting decided against legalizing backyard cottages.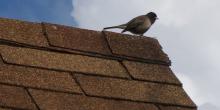 Asphalt shingles. Photo: TriviaKing/Wikimedia Commons.
The updated version includes the latest industry best practices to instruct roofing professionals and DIY enthusiasts on installation methods that help to maximize shingle life and weather protection.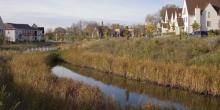 Photo: Dawn Easterday/Creative Commons.

 
The proposal applies to construction sites of one or more acres, or less than one acre, but part of a larger development.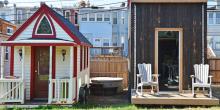 Photo: Inhabitat/Creative Commons.
Building codes, zoning ordinances, and opposition from some Chicago residents are among the obstacles.
Pages