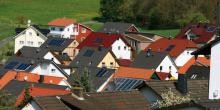 Photo: Stefan Thiesen/Creative Commons.
DOE is interested in current state-of-the-art of savings prediction methods, forthcoming advances that could improve the accuracy and/or reduce the costs of prediction methods, and the potential market implications of improved savings prediction methods.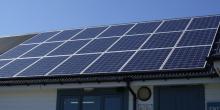 Photo: Elliott Brown/Creative Commons.
Increasing the cost of going solar takes energy choices away from many families and small businesses.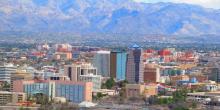 Photo: John Diebolt/Wikimedia Commons.
 Entitled "Energy Codes WORK!', the event will focus on achieving compliance, with sessions also covering development, adoption, policy, tools, and research.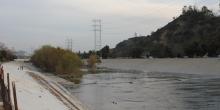 Photo: Public Affairs/Creative Commons.
Regulations require builders to keep all stormwater runoff on their property to prevent pollution from reaching nearby waterways.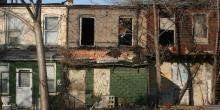 Photo: urbanfeel/Creative Commons.
Baltimore has already demolished 1,280 homes through a city government initiative called Vacants to Value.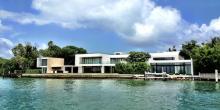 Photo: Ines Hegedus-Garcia/Creative Commons.
This is the first time the federal government has required real estate companies to disclose names behind cash transactions, and it is aimed at combating money laundering schemes.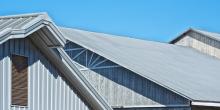 Photo: Stephen Drake/Creative Commons.
The document provides an overview of the different types of seaming for metal roofing, a glossary of terms, training guidelines, safety recommendations, and more.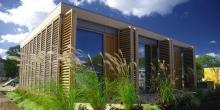 Photo: Jeff Kubina/Creative Commons.
Mandalay's goal is to achieve a Home Energy Rating System (HERS) of 50 or less, without PVs, on every home they build.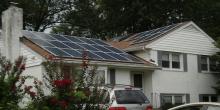 Photo: A Siegel/Creative Commons.
Solar power technology continues to ramp up in performance and drop in price.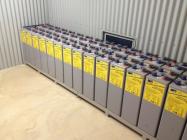 Creative Commons
The Phi Suea House in Thailand uses the innovative energy storage technology to power four family homes as well as several support buildings.
Pages