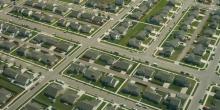 Photo: Sam Beebe/Creative Commons.
Buyers are more willing to bid above asking price in desirable suburbs close to the urban core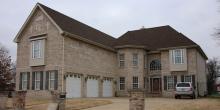 Photo: Paul Sableman/Creative Commons.
The return on investment has dropped sharply in part due to housing markets flooded with big, new homes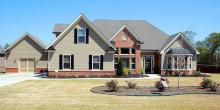 Photo: Pixabay
Experts also said the next president should focus on incentivizing builders to develop entry-level housing.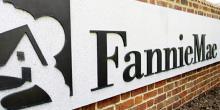 Photo: Mark Warner/Creative Commons.
The deal pertains to the Denver-based Yes! Communities, a portfolio of real estate funds managed by Stockbridge Capital Group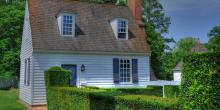 Photo: Serge Melki/Wikimedia Commons.
Buyers prefer city living, so many formerly desirable subruban homes stay on the market much longer than in recent years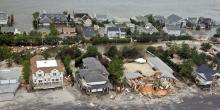 Hurricane Sandy damged a New Jersey town in 2012. Photo: U.S. Air Force Master Sgt. Mark C. Olsen/Wikimedia Commons.
The house uses energy-efficient insulated concrete form for the walls and floors designed to withstand wind and flying debris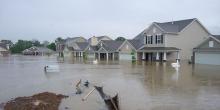 Flooding in Nashville, Tenn. Photo: Eric Hamiter/Creative Commons.
The proposal would prompt projects to be built as much as two feet higher. Some business groups say regulations would drive up costs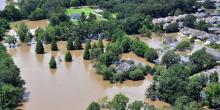 Flooding in Baton Rouge, La., in August. Photo: U.S. Department of Agriculture/Creative Commons.
The projects began after a massive flood in 1983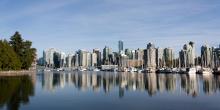 Vancouver. Photo: domo k./Creative Commons.
All new buildings will have to be heated, cooled, and powered without any net emissions.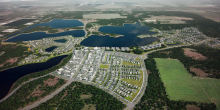 Rendering: Babcock Ranch.
A 75-megawatt solar farm will provide power for Babcock Ranch during the day.
Pages