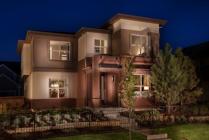 Home designs take aim at Generation Y
The latest residential designs are geared to Generation Y, a group that includes young singles looking for "starter" apartments, as well as older buyers who need space for growing families.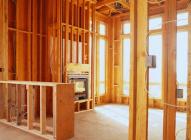 5 proven ways to optimize framing
Advanced framing can save materials and time while boosting your homes' efficiencies. Here are five techniques that can be adopted independently.
Flexible home designs that appeal to a wide array of buyers contributed to the success of the Whitehall at Bryn Mawr luxury townhome community in Bryn Mawr, Pa. Bill Warwick of BartonPartners Architects presents the key design features.
Architects and designers present their best design ideas for jump-starting home building
Donald Evans of the Evans Group presents 10 hot design opportunities for the home-building community.
High-density detached housing offers an alternative product design that has proven to be popular with both buyers and builders.
Bassenian Lagoni's Dave Kosco offers a multi-family plan designed to live differently than other multi-family options on the market and build more affordably as well.
Larry Garnett presents a plan with a garage that has room for two cars and a fully equipped living quarters above.
Larry Garnett's design submission blends the setting of a cozy courtyard neighborhood with a narrow footprint that wraps the home around an inviting and functional side yard.
Jerry Messman of BSB Design presents a unique house plan geared for people who are looking to share housing.
Pages