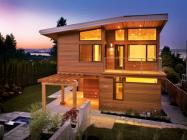 This custom home, designed by Turkel Design, is one of the newer offerings from Lindal Cedar Homes, a prefabricator of post-and-beam houses.
Building a new home with prefabricated panels and trusses doesn't just save labor and time; it also gives designers plenty of room for creativity.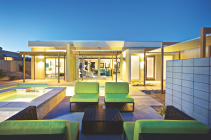 Beloved by Boomers and embraced by Millennials, mid-century modern architecture is making a comeback.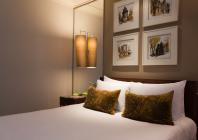 The most recent AIA survey on home design trends reflects evolving households.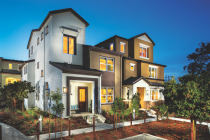 Creating attractive, marketable homes for lots with tight setbacks is a matter of give and take among the builder, the architect, the neighbors, and city zoning and planning authorities.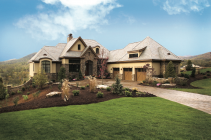 With flat, level lots in ever-decreasing supply, it behooves builders to become more creative with hillside sites.

National Kitchen & Bath Association offers a trip to Spain to the the winner of its first-ever Professional of the Year challenge.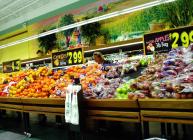 What do boomers, Gen X, and Gen Y have in common? Their top priority, in terms of amenities, is a grocery store close to their new home.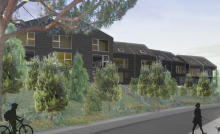 LocalConstruct is pushing the boundaries of Los Angeles' Small Lot Subdivision Ordinance to bring more thoughtfully designed housing to the desirable Echo Park neighborhood.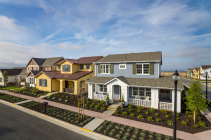 For decades California's Monterey Peninsula was home to Fort Ord Army Base, a massive facility that trained millions of soldiers.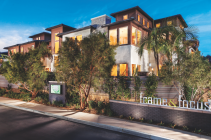 The best community design reflects buyers' desire for connection.
Pages