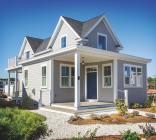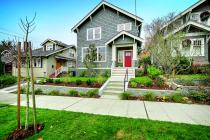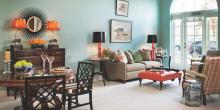 Spring Lake Village, in California wine country, offers soup-to-nuts accommodations, airy spaces, walking paths, and gourmet dining. NAHB's 55+ Awards, given by NAHB's 55+ Housing Industry Council, named it Best Repositioned Community. Developer/Builder: Cahill Contractors; Architect: Perkins Eastman. Photo: Chris Cooper.
The best homes for older buyers now offer a place to be for a lifetime—not just one life stage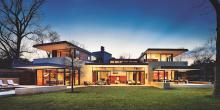 Aamodt Plumb Architects designed this contemporary home in central Texas. "It has a less rigid form to it," says Mette Aamodt. "It still has very clean lines, which is generally true of modern architecture; a great connection between the indoors and outdoors; and an open floor plan. Photo: Casey Dunn. Click here to enlarge.
Contemporary design has permeated the consciousness of homebuyers and changed the elevation lineup for many builders
Focusing a project inward can help residents make important connections with one another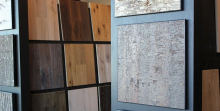 This display at the Earth Elements Design Center shows some of the wood flooring options. All photos: courtesy Earth Elements Design Center
Blythe Beaubien, marketing manager for Earth Elements, talks about the genesis of the design center and what sets it apart

Artful solutions to the challenges posed by density
An outdoor living room like this one, by Boulder-based DTJ Design, makes a home live bigger. The demand has taken hold nationwide.
As the demand for outdoor living continues, interior trends are making their way outside
Pages