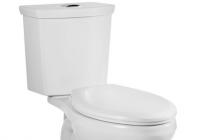 American Standard has debuted the industry's first truly siphonic, dual-flush toilet, which utilizes the company's PowerWash technology to provide a strong, yet quiet, push and pull action to scour the bowl with every flush.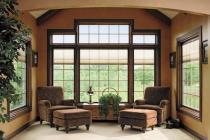 When it comes to specifying window systems for new-home projects, energy efficiency and price are the top considerations among home builders, according to a December 2010 survey of Professional Builder readers. Nearly eight in 10 survey respondents ranked energy efficiency as a top factor, while about two-thirds said price is a key consideration.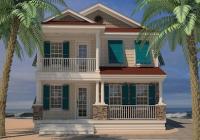 The largest of the three Show Village homes at 3,060 square feet, the Treasure Sands model is designed specifically for the resort rental market, with accommodations for multiple families and large groups. The four-bedroom house is loaded with a variety of living and entertainment spaces and amenities, including a home theater, hobby room, and master suite retreat.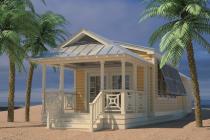 At a scant 528 square feet, the Eco-Cabana model from Palm Harbor Homes may be small in stature but it is mighty when it comes to green living. Designed to meet DOE's Builders Challenge energy performance requirements of sub-70 on the HERS Index, the model will be loaded with high-performance, sustainable features.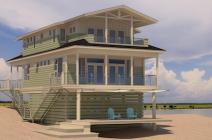 Measuring just 30 feet in width, the Sea Breeze model is designed specifically for narrow-lot, infill applications for just about any region or environment in the country — from coastal settings and mountainous areas to urban landscapes and traditional suburban neighborhoods.
The term green has become ubiquitous in marketing for almost every industry, and home building is certainly no exception. So what's the best way to navigate the murky sea of supposedly "green" products and practices? Green product labels are one tool, but not all labels are created equal. The NAHB Research Center provides an overview of the major green product certification programs for the home building industry.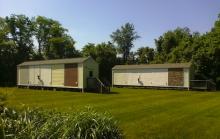 NAHB Research Center's latest study identifies wall assemblies that perform the best in mixed-humid climates, such as Washington, D.C., Nashville, and Cincinnati. The claddings used in the study include traditional stucco, fiber-cement siding, brick veneer, manufactured stone, vinyl siding, and insulated vinyl siding.
Pages