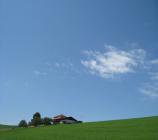 Blu Homes green homebuilders Redfin land real estate
Homebuilder Blu Homes and real estate broker Redfin have teamed up to allow customers the option of building a sustainable home on well-chosen land. Customers can now find and buy property through Redfin, and then personalize, site and build their new home on that land with Blu.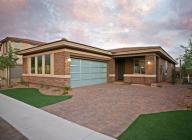 Five home builders and three remodelers were among the companies honored this week with a National Green Building Award from the National Association of Home Builders, during the 14th annual National Green Building Conference held in Nashville, Tenn.

Oakwood Homes, University of Denver, net-zero energy home, affordable
Pioneering the delivery of Net-Zero technology to the first-time home buyer, home builder Oakwood Homes and students at the University of Denver have built an affordable net-zero home with the goal of selling it for under $200,000.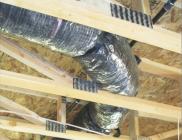 Phoenix­-based Cavco Industries and LivingHomes of Santa Monica, Calif., re­cently debuted their C6 model, a LEED Platinum modular unit designed in the mid­-century modern architectural style that was made famous in the desert in the '50s and '60s.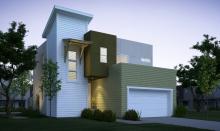 Utah's Terra Sol community brings renewable energy to affordable living
Terra Sol near downtown Salt Lake City includes 40 single-family detached units and 20 twin homes, all equipped with renewable energy technologies typically found in high-end custom homes.

Idaho, green, sustainable, Meadow Ranch, active adults, 50+
Idaho-based ActiveWest Builders recently completed its new sustainable, 80-home Meadow Ranch community for active adults in Coeur d'Alene, Idaho.
Living Building Challenge comes to Alaska
The Cascadia Green Building Council and the Aleutian Housing Authority (AHA) have commenced the Living Aleutian Home Design Competition to design a new, energy-efficient home for an Atka, Alaska man. The competition follows the principles of the Living Building Challenge 2.0, which encourages builders to create today's greenest homes.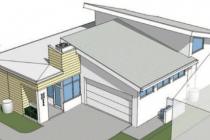 green home
Five leading architects and designers present their concepts for sustainable, energy-efficient living.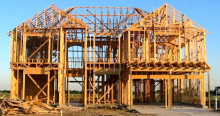 housing starts, housing market, new home construction, multifamily construction
Builders began work on more U.S. homes than forecast in September on rising demand for apartments and condominiums as more Americans become renters.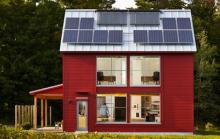 The GO Home in Belfast, Maine
KB Home's Primera Terra residential community in Playa Vista, Calif., and ActiveWest Builders' Meadow Ranch Development in Coeur d'Alene, Idaho, are among the projects recognized by the U.S. Green Building Council as 2011 LEED for Homes Award winners. 
Pages