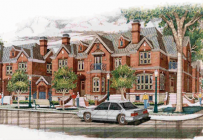 Professional Builder's House Review design team presents five cutting-edge plans for urban townhouse living.
Professional Builder's House Review design team offers several examples of urban townhouse that maintain a sense of identity with the existing neighborhoods while also offering a sense of privacy and security.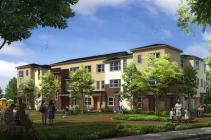 Trumark Homes, Resmark Equity partner on Silicon Valley residential developments
Trumark Homes, in a joint venture partnership with Resmark Equity Partners, is planning to build two residential communities in San Jose and Santa Clara, Calif. Once completed, the anticipated revenue from both developments will total approximately $148 million.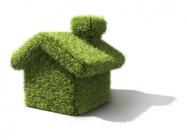 Thirteen builders, remodelers, and other home-building industry professionals were honored this week as winners of National Green Building Awards by the National Association of Home Builders at the 13th annual National Green Building Conference in Salt Lake City.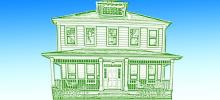 Meritage Homes has earned the Environmental Protection Agency's Energy Star 2011 Partner of the Year Award for leading the industry in reducing energy use in its high-performance homes. The company was the first large, national home builder to earn the Energy Star seal of approval on every home it builds.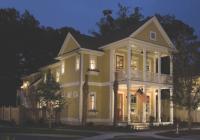 5 narrow-lot housing concepts for today's market
In the latest installment of Professional Builder's House Review collaborative, four leading architects and designers present five narrow-lot housing solutions that address such critical elements as garage placement, the value of side yards, and maintaining privacy without losing views.

Meritage builds 'deconstructed' home to demonstrate green features
Home-building giant Meritage Homes cut the ribbon last month on its first high-performance, green community in the San Antonio area. To help educate potential buyers on the green homes, Meritage built a demonstration home that "literally peels back the walls and ceilings to showcase its energy-saving features," according to the company.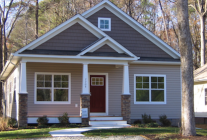 7 best practices for building affordable green homes
Going green doesn't have to cost more. Experts at the NAHB Research Center have identified design and construction tactics that builders have used to minimize the cost premium for green.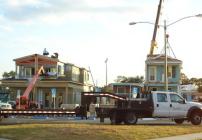 Professional Builder's Show Village to bring beachfront living to IBS
Professional Builder magazine is partnering with modular home manufacturers Palm Harbor Homes and Nationwide Homes, along with more than 30 building product manufacturers, to build an oceanfront community in the heart of Orlando. Three model homes — 500-sf Eco Cabana, 2,600-sf Sea Breeze, and 3,200-sf Treasure Sands — are all designed for coastal applications and will be on display at the 12th annual Show Village exhibit in the parking lot of the Orange County Convention Center during the International Builders' Show next week.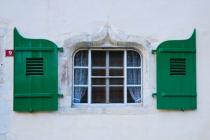 One Florida family is getting a special present this Christmas: a new, four-bedroom, eco-friendly home, TCPalm.com reported.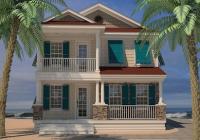 The largest of the three Show Village homes at 3,060 square feet, the Treasure Sands model is designed specifically for the resort rental market, with accommodations for multiple families and large groups. The four-bedroom house is loaded with a variety of living and entertainment spaces and amenities, including a home theater, hobby room, and master suite retreat.
Pages