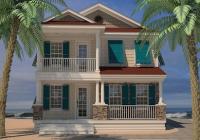 The largest of the three Show Village homes at 3,060 square feet, the Treasure Sands model is designed specifically for the resort rental market, with accommodations for multiple families and large groups. The four-bedroom house is loaded with a variety of living and entertainment spaces and amenities, including a home theater, hobby room, and master suite retreat.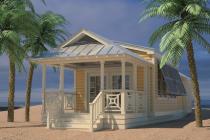 At a scant 528 square feet, the Eco-Cabana model from Palm Harbor Homes may be small in stature but it is mighty when it comes to green living. Designed to meet DOE's Builders Challenge energy performance requirements of sub-70 on the HERS Index, the model will be loaded with high-performance, sustainable features.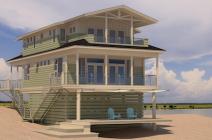 Measuring just 30 feet in width, the Sea Breeze model is designed specifically for narrow-lot, infill applications for just about any region or environment in the country — from coastal settings and mountainous areas to urban landscapes and traditional suburban neighborhoods.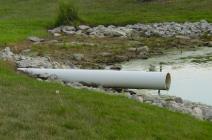 Beazer Homes has agreed today to pay a $925,000 civil penalty to resolve alleged Clean Water Act violations at its construction sites in 21 states, the Justice Department and U.S. Environmental Protection Agency (EPA) announced. As part of the settlement, Beazer will also implement a company-wide stormwater program to improve compliance with stormwater runoff requirements at current and future construction sites around the country.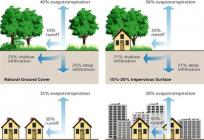 Meeting EPA's stormwater runoff requirements doesn't have to bust the budget. To help home builders toward this effort, the NAHB Research Center has developed its "Low Impact Development Practices for Storm Water Management," a set of cost-effective best practices to address stormwater management through site design.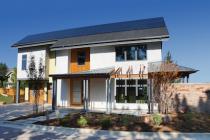 High-performance, green, sustainable — all are terms that are often used interchangeably. While they may conjure visions of solar roof panels, geothermal heating, and other expensive technologies, most home builders agree that the most important components of a high-performance home are windows, insulation, and HVAC systems.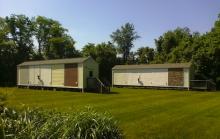 NAHB Research Center's latest study identifies wall assemblies that perform the best in mixed-humid climates, such as Washington, D.C., Nashville, and Cincinnati. The claddings used in the study include traditional stucco, fiber-cement siding, brick veneer, manufactured stone, vinyl siding, and insulated vinyl siding.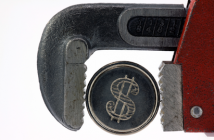 By eliminating waste in the home building product and process, builders can negate the added costs for going green, writes Lean building guru Scott Sedam in his latest column.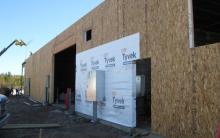 Working with structural insulated panels has its challenges, especially for first-time users. To help shed some light on the common problem areas, we've asked a SIPs expert to provide key tips and do's and don'ts when working with the technology.
Casa Feliz, an apartment building in San Jose, Calif., was built with environmentally friendly materials, has furniture made from sustainably farmed wood and efficient appliances. But the building wasn't built for trendy professionals; it was designed for families who earn less than 35 percent of San Jose's $103,500 median income.
Pages