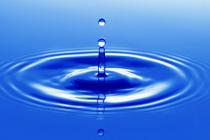 Stormwater management plans and low-flow fixtures are among the top water-conservation measures employed by home builders, according to a Professional Builder survey.
We examine why bamboo flooring is green and how to determine its quality
Systems work in harmony to produce a green living environment
Lawsuits are surrounding green projects in the commercial construction. What does this mean for green home builders?
Use fireplaces to offer home buyers comfort, energy efficiency and good indoor air quality.
Energy Star's QuantityQuotes.net lets suppliers bid for home builders' Energy Star product needs.
The Alder model proves that green can be affordable.
Haven Custom Homes takes modular green building a step further.
With widespread adoption imminent (according to the experts), now is the time to look towards solar companies to implement a system to get those panels on your roofs.
Find out how homebuilder sales teams can make the energy-efficient pitch more appealing to potential buyers.
Pages