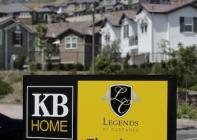 kb home, lennar, largest builders in california, california builders, shea homes
With more than 1,900 closings in California in 2010, KB Home tops Professional Builder's ranking of the top 30 home builders in the Golden State. The builder, which ranked No. 5 on PB's national Housing Giants list, had 1,910 closings in California to top the list. Lennar had 1,753 closings in 2010 to take the No. 2 spot on the list.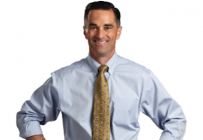 PulteGroup CEO Richard Dugas outlines his strategy for staying on top and positioning the perennial top builder for the future
Professional Builder editors recently sat down with PulteGroup CEO Richard Dugas to discuss his strategy for bringing Pulte back to profitability in 2011, his thoughts on GSE reform and the changing view on housing policy in Washington, D.C., and his long-term outlook for America's largest home builder.
Professional Builder Editor-in-Chief David Barista discusses several key findings from the publication's annual Housing Giants report. Learn which firms make up home building's "billion dollar club" and what the nation's largest firms identify as their top challenges and opportunities.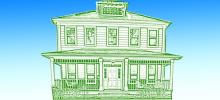 Meritage Homes has earned the Environmental Protection Agency's Energy Star 2011 Partner of the Year Award for leading the industry in reducing energy use in its high-performance homes. The company was the first large, national home builder to earn the Energy Star seal of approval on every home it builds.
Toll Brothers, the largest U.S. luxury home builder, posted a surprising first-quarter profit, beating market estimates, Bloomberg reported. The company managed to increase revenue, cut costs, and reduce property impairments. Net profit was $3.4 million, or 2 cents per share, compared with a loss of $40.8 million last year.
With more than $4.4 billion in total residential revenue and 17,095 closings in 2010, PulteGroup tops Professional Builder's ann
With more than $4.4 billion in total residential revenue and 17,095 closings in 2010, PulteGroup tops Professional Builder's annual Housing Giants ranking of the nation's largest home-building companies. D.R. Horton had $3.9 billion in residential revenue and 18,983 closings in 2010 to grab the number-two spot on the Housing Giants list. Rounding out the top five are NVR, Lennar, and KB Home.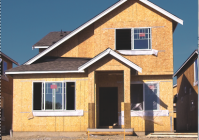 With the right price and the right location, the numbers on any unfinished house or neighborhood can look like a great deal. But the key to making money on partially completed projects is thorough due diligence and an incredibly clear understanding of the liability issues. Here's what you need to know before taking on unfinished projects.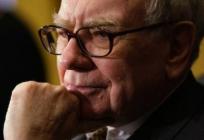 Two years ago, at the height of the global financial crisis, investor Warren Buffett pulled out this gem of a quote to describe the situation. "It's only when the tide goes out that you learn who's been swimming naked." And while this is an accurate expression of what happens to weak businesses when there is a downturn in the business cycle, it seems particularly apt as a description of the builder market before and after the housing market bubble burst.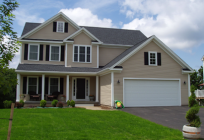 Instead of price chasing the competition, Wathen-Castanos reinvents itself as a high-performance, green builder to grow during the market's 'darkest days.'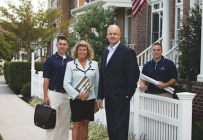 For Lancaster, Pa.-based Charter Homes & Neighborhoods, customer satisfaction is more than great service and warranty — it's about making the home-buying experience something truly special. Read about the 2011 National Housing Quality award winner.
Pages