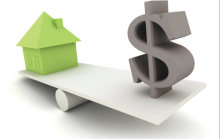 Every step in the process of selling a house has its challenges, but perhaps none is more frustrating than having the appraisal on a house come in well below the sale price. Not satisfied with the appraised value of your new homes? Follow these practical steps for avoiding the dreaded low appraisal.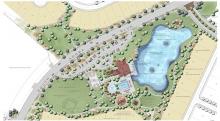 Nestled against the San Tan Mountains, the Valley's newest sanctuary — and the largest community ever by Taylor Morrison — opened to home buyers on September 18.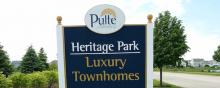 Standard & Poor's Ratings Services on Sept. 14 lowered its ratings for home builder Pulte Group Inc., saying the company's earnings will likely remain weak into next year due to a slower-than-expected U.S. housing recovery.
Homebuilder Hovnanian Enterprises Inc has posted its first profit since 2006, helped by a tax benefit. 
Using the Neighborhood Stabilization Program, HUD will make nearly $2 billion available to markets hit hard by the foreclosure crisis.
It's doubtful we'll hear any builders brag about their performance in the 2009 Annual Report of Housing's Giants. Most are losing money — even those on the rise in the rankings. Still, this report provides a fascinating snapshot of America's housing industry as 2008 ended. By then, casualties of housing's apocalyptic crash included not only many ranked giants but the entire American mortg...
$10,000 tax credit + $8,000 tax credit = happy home buyers in California
Bringing news that shape the industry so you don't have to
TOUSA changes, market reports and more
Local Southwest Florida builder had its best first quarter in three years.
Pages