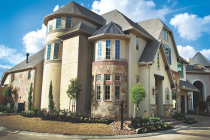 Houston-area builder M Street Homes' first Zero Energy Ready Home employs a unique bundled arrangement of mechanical systems 
Cost-effective ways to meet zero-energy-ready home requirements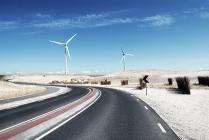 A home produces enough energy to charge electric cars and power part of the museum next door
EcoVent is an Energy Star-rated fan from Panasonic that delivers airflow by incorporating a unique Veri-Boost feature to ensure optimal performance without compromising style.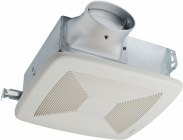 The Energy Star-certified LoProfile fan from Broan-NuTone is designed for retrofit applications and multi-family new construction.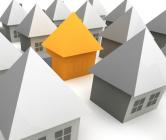 A new study shows the risk of mortgage default is one-third lower for energy-efficient, Energy Star-rated homes—a factor lenders and Congress should consider when making mortgage loans and policy.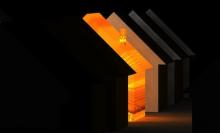 While special considerations were necessary in providing the heating and cooling systems for one of the first passive houses built in the U.S., mostly conventional materials were used for the building envelope.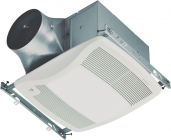 Broan-NuTone's Ultra Ventilation Fans and Fan/Lights with Ultra Sense technology combine the features of the original Ultra Series with new, convenient humidity- or motion-sensing capability.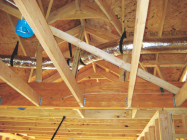 Structural engineer and expert framer Tim Garrison presents his assessment and recommendations from a recent framing inspection.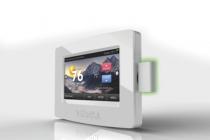 Skyport Wi-Fi Key for Venstar ColorTouch Residential Thermostat
The Skyport Wi-Fi key connects to Venstar's Skyport cloud services, which can be used with a mobile application to remotely control thermostats.
Pages