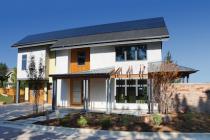 High-performance, green, sustainable — all are terms that are often used interchangeably. While they may conjure visions of solar roof panels, geothermal heating, and other expensive technologies, most home builders agree that the most important components of a high-performance home are windows, insulation, and HVAC systems.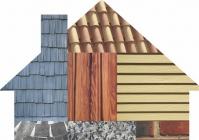 There are a number of reasons builders might make the decision to switch building products, materials, or systems. A different product may offer first-cost or labor savings over your current product. Or perhaps it will make your homes more energy efficient or green, and thus more marketable to potential buyers. Regardless of the reason, switching products does pose risks and challenges for builders.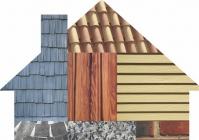 The editors of Professional Builder and Professional Remodeler magazines are in search of the latest "breakthrough" products for the residential construction industry for our annual 101 Best New Products report.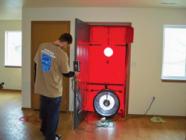 Blower door testing can provide a baseline of how well the building envelope and duct system limit air leakage.
Make sure your home designs meet the latest code requirements and green standards by applying these simple rules.
Faced with meeting increasingly stringent energy codes and a growing demand for green, high-performance features, builders nationwide are looking to maximize the energy efficiency of their homes without blowing the budget. The easiest and most economical step to creating energy-efficient homes is to master building envelope and air sealing design.
Harness the wind! The Honeywell Wind Turbine by EarthTronics generates energy from its gearless Blade Tip Power System, which eliminates mechanical resistance and drag. This technology allows the turbine to generate power in wind speeds as low as 2 miles per hour and as high 45 miles per hour without the typical noise associated with wind turbines.
For Solar Hot Water Installations
Cool off and kick back underneath Hunter's new Concert Breeze fans
Mechanical and electrical products for home building and remodeling from Siemens, Wayne-Dalton, Rheem, Saniswift and others are featured.
TechShield panels install just like normal sheathing and sport a 20-year limited warranty
Pages