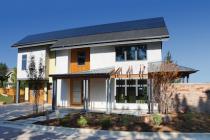 High-performance, green, sustainable — all are terms that are often used interchangeably. While they may conjure visions of solar roof panels, geothermal heating, and other expensive technologies, most home builders agree that the most important components of a high-performance home are windows, insulation, and HVAC systems.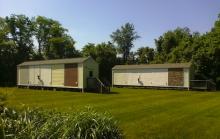 NAHB Research Center's latest study identifies wall assemblies that perform the best in mixed-humid climates, such as Washington, D.C., Nashville, and Cincinnati. The claddings used in the study include traditional stucco, fiber-cement siding, brick veneer, manufactured stone, vinyl siding, and insulated vinyl siding.
Working with structural insulated panels has its challenges, especially for first-time users. To help shed some light on the common problem areas, we've asked a SIPs expert to provide key tips and do's and don'ts when working with the technology.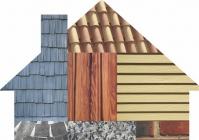 There are a number of reasons builders might make the decision to switch building products, materials, or systems. A different product may offer first-cost or labor savings over your current product. Or perhaps it will make your homes more energy efficient or green, and thus more marketable to potential buyers. Regardless of the reason, switching products does pose risks and challenges for builders.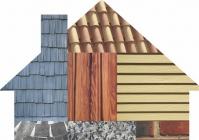 The editors of Professional Builder and Professional Remodeler magazines are in search of the latest "breakthrough" products for the residential construction industry for our annual 101 Best New Products report.
Faced with meeting increasingly stringent energy codes and a growing demand for green, high-performance features, builders nationwide are looking to maximize the energy efficiency of their homes without blowing the budget. The easiest and most economical step to creating energy-efficient homes is to master building envelope and air sealing design.
Structural, insulation and housewrap products from iLevel, Laticrete, Simpson Strong-Tie, Icynene and BASF are featured.
Icynene LD-R-50 renewable-based foam insulation and air barrier
Enertite water-blown open-cell spray foam
Insulation and housewrap products featured from Icynene, Fomo Products, Todol and Fi-Foil.
Pages