Archstone, one of the largest investors, developers, and operators of apartment communities in the U.S., has acquired The Frank, a 70-unit mixed-use multifamily project in Venice, Calif., for $56 million.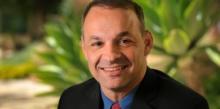 The New Home Company forms subsidiary specializing in complex land transactions
The New Home Company of Aliso Viejo, Calif. has formed a new subsidiary, TNHC Land, to source and purchase land in key Southern California and Northern California markets. Andrew "A.J." Jarvis has been named president of TNHC Land.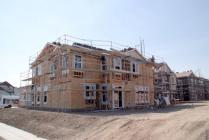 Spokane Valley, Wash., may dramatically increase the amount of time developers and builders have to complete projects.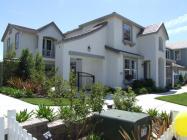 Crescent Resources, Andrew Carmody, new president, residential division
A national search culminated in the appointment of Andrew Carmody as president of the residential division of Crescent Resources LLC. Carmody has held senior leadership positions with Kitson & Partners, Centex Homes and McKinsey & Co.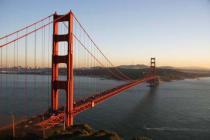 Lafferty Communities, The Hoffman Company, purchase, Faria Preserve, California
The Hoffman Company—one of California's most established land brokerage firms—announced today that it has closed the sale of the Faria Preserve property to Lafferty Communities, a private, family-owned developer, in one of the largest land transactions in the East Bay area in several years.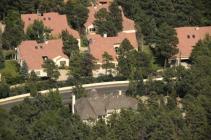 Forestar Land Partners, Corona, California, Calif., Sierra Bella, purchase
Forestar Land Partners, a venture between the owners of Foremost Communities and an affiliate of Starwood Capital Group Global, LP, announced it has acquired a 300-acre parcel of entitled land at the western edge of Corona at a public auction.
Lately, the talk from builders that I've connected with has been about the suddenly dwindling supply of available prime real estate in their markets, especially entitled land and finished lots in good locations. I'm also hearing stories of bidding wars leading to a run-up in lot and land prices in certain submarkets and communities. The fascinating thing is that these land battles and lot shortages are even occurring in some of the nation's most overbuilt markets.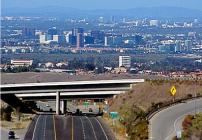 residential construction, housing market, new homes sales
Irvine, Calif., officials last week granted final approval for the development of up to 5,000 homes on the old El Toro Marine Corps base. The development has a 10-year timeline and includes more than 500 affordable-housing units.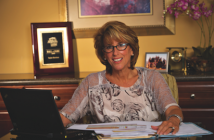 Taylor Morrison President and CEO Sheryl Palmer discusses the firm's acquisition, growth opportunities, road to profitability,
Professional Builder recently sat down with Taylor Morrison President and CEO Sheryl Palmer to discuss the firm's acquisition, growth opportunities, road to profitability, and land strategy. Here's a recap of the conversation.
Pella, Iowa and Southlake, Texas among top U.S. cities to 'live and learn'
GreatSchools and Forbes have released their annual Top Cities to Live and Learn report, which ranks U.S. cities with the top-performing public schools in every housing price range. Among the 67 cities to make the 2011 list are: Pella, Iowa; Southlake, Texas; St. Johns, Fla.; Mercer Island, Wash.; and Manhattan Beach, Calif.
Pages