Arthur Rutenberg, Chairman, Arthur Rutenberg Homes, Clearwater, Fla.
Housing Giant and past Professional Builder of the Year, Arthur Rutenberg, offers franchisees solid business systems and a time-tested model for profitable home building.

Donovan says tools are there to restore housing at NAHB speech
More than 700 home builders made their way to Capitol Hill this morning to meet with their representatives and senators on several key housing issues, including legislation to help restore the flow of credit for new housing production, GSE reform, and housing tax incentives.
But at a time when the market is barely off the mat, does it seem cockamamie to consider the ill effects of growing too fast? If this really is the beginning of a new, more sustained boost in the market for new homes, then now is likely a good time to consider how we want our companies to operate and interact with customers for the long climb back.

From creating visual scopes of work to implementing open-book management techniques, Scott Sedam searched far and wide for the b
From creating visual scopes of work to implementing open-book management techniques, Scott Sedam searched far and wide for the best new business ideas for builders.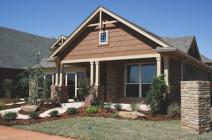 Appraisal tips: Getting the value out of green homes
As green homes become more prominent, builders are experiencing growing pains when it comes to appraisals. Builders share their secrets for getting the value out of green.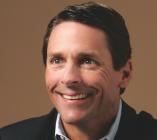 TRI Pointe's Doug Bauer: 'We're set up to be the next generation of merchant home builders'
Launched in the spring of 2009 by three former William Lyon Homes executives, Irvine, Calif.-based TRI Pointe Homes is among a small group of home-building startups led by industry veterans who are utilizing their deep relationships and clean balance sheets to make their mark in California. Professional Builder sat down with TRI Pointe CEO Doug Bauer to discuss life as a startup.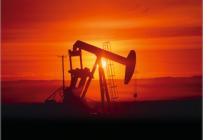 North Dakota's oil boom is driving tremendous demand for new housing, especially in the western part of the state. Yet only one
Professional Builder's annual Housing Giants report offers a wealth of takeaways. Here are a few you should know about.
Every now and then, we each allow ourselves to drift back and contemplate the bygone robustness of past housing markets, the go-go days. But so much time has elapsed that it is getting more difficult to accurately recollect those days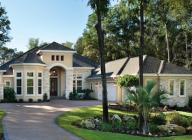 Sales strategies: What the Housing Giants are doing
Three Housing Giants share their sales successes, challenges, and

strategies for growing their businesses in the recovering housing market.
Pages