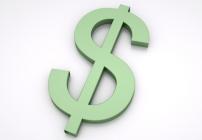 Professional Builder webinar: 35 Moneymaking Ideas for Builders in 2011
Making money as a builder has never been more demanding than it is today. New tools and ideas are required to achieve success. Join Professional Builder's editors Patrick O'Toole and David Barista and columnist Scott Sedam for a fast-paced, one-hour webinar loaded with ideas you can use in your business today. This free webinar is available on demand.
10 key sales performance measurements
Want to boost your sales conversion ratio? Here are 10 performance measurements to apply to your sales operation. By tracking each salesperson's performance against these standards you will be able to determine who your top producers are, who is improving, and who isn't pulling their weight.

Meritage builds 'deconstructed' home to demonstrate green features
Home-building giant Meritage Homes cut the ribbon last month on its first high-performance, green community in the San Antonio area. To help educate potential buyers on the green homes, Meritage built a demonstration home that "literally peels back the walls and ceilings to showcase its energy-saving features," according to the company.
Having a clear strategic vision, demanding accountability, and performing as both a leader and manager are vital to taking charge of a new-home sales organization, writes sales management and training expert Bob Schultz.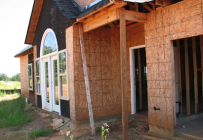 8 essentials to re-starting a failed communities
If you think improved pricing is all you need to successfully restart a failed community, think again. Learn what the best professionals are doing to ensure success when entering a community that was abandoned by the previous builder.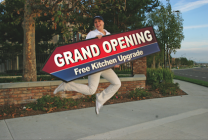 16 tips for driving consumer traffic
People can't buy what they don't know is for sale. For sales and marketing pros, the key is to connect with the right buyers at the right time. We talked to sales and marketing pros — consultants with clients across the country and the managers who are in the trenches — to find ideas to drive prospective buyers to websites and sales centers.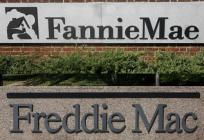 Obama's mortgage-market reform plan calls for winding down Fannie Mae, Freddie M
The Obama administration's long-awaited proposal for reforming the U.S. mortgage market calls for shuttering both Fannie Mae and Freddie Mac over a period of five years or more. The two agencies, along with the Federal Housing Administration, currently provide more than 90 percent of housing finance.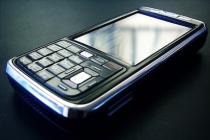 2012: The year mobile takes over
Next year, for the first time, it's expected that more consumers will access the Internet using a mobile device than a traditional desktop or laptop computer. The proliferation of smart phones like the iPhone and Droid — combined with the precipitous drop in price for these high-tech devices and better data connections — means that a sizable chunk of the population is connected 24/7.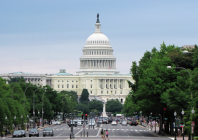 NAHB sees challenge to mortgage-interest deduction ahead
The mortgage-interest deduction, a pillar of the nation's long-held support for housing and the American Dream, is under assault, say NAHB observers who make it their full-time job to stay on top of the shifts in thinking in Washington. According to NAHB chief lobbyist Joe Stanton, the mortgage-interest deduction is in the mix this spring as a new Congress meets for the first time and begins wrestling with ideas for reducing the deficit. Some economists estimate that removal of the deduction would lower home values another 15 percent.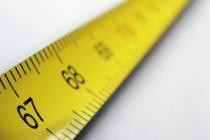 Measurement techniques for Lean building
Lean implementation requires a new mindset when it comes to measurement of the design and building process. What builders measure, and how, can make all the difference in finding and improving efficiencies in the home building process, writes Scott Sedam of TrueNorth Development. Sedam offers 10 guidelines for the measurement of Lean operations.
Pages