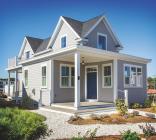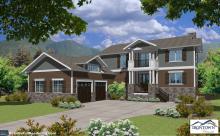 Rendering of "The Traditional Home," a modular construction built by Irontown Homes.
The general manager of Irontown Homes talks about the growing appeal of modular housing.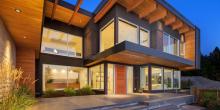 Karoleena's homes are built with a proprietary steel core that makes them extremely strong. Ductwork, wiring, and plumbing are run through the floor, allowing for large interior spaces and a modern look. Photo: Steve Dutcheson Photography
Anyone who still harbors preconceived notions about modular housing should see what's going on in the factory and the field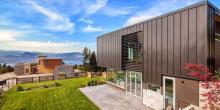 Modular homes are much stronger than stick-built homes because the modules are over-engineered to withstand the rigors of travel. Photo: Steve Dutcheson Photography
With today's technology, modular homes can be built in any style, and completion time for a home can be reduced by up to 50 percent.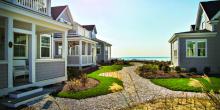 Architect Douglas Kallfelz laid out the Heritage Sands cottages around common greens that run perpendicular to the water, which creates small neighborhoods while providing common view corridors and pathways for visual and physical access to the ocean. Photo: Alison Caron.
No new cottages have been built on the Cape—until now.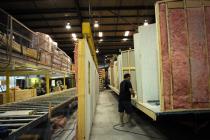 Building homes in factories could help reduce the industry's energy consumption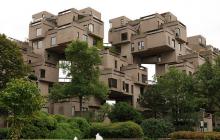 Only a few cities have legislatures that are convenient for prefab housing developments
Pages