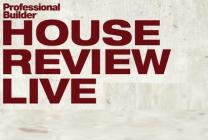 4 infill housing solutions for today's market
This month kicks off Professional Builder's House Review collaborative, where a group of leading architects and designers present their best concepts and design solutions to the challenges faced by home builders. In this installment, our design team presents four infill housing solutions that address a number of issues that builders face in infill applications with compact building sites.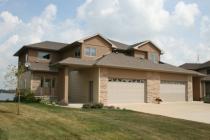 The new home market in Tampa, Fla., is showing signs of life as MI Homes has begun construction on a 31-lot site, the Seminole Beacon reported.
KB Homes, Toll Bros. among builders that may be on hook for desert land
Some of the country's largest home builders might have to buy hundreds of acres of desert near a failed development at boom-era prices. The legal battle between builders such as KB Home and Toll Brothers and a group of banks led by J.P. Morgan Chase stems from Inspirada, a failed development near Las Vegas.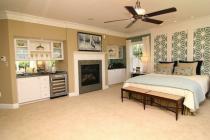 Design trends in multi-generational housing
Architects and builders are getting a jump on the coming wave of household consolidation. Here are the most significant design trends in multi-generational homes being built today, along with some prototype designs for future home buyers.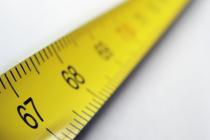 Measurement techniques for Lean building
Lean implementation requires a new mindset when it comes to measurement of the design and building process. What builders measure, and how, can make all the difference in finding and improving efficiencies in the home building process, writes Scott Sedam of TrueNorth Development. Sedam offers 10 guidelines for the measurement of Lean operations.
When this magazine was launched as Practical Builder in the spring of 1936, the outlook for Americans and the rest of the world was far bleaker than what we face today. Back then we were in the throes of an extended economic downturn that would only subside after World War II ended nine years later. Since that time — 1945 to the present — housing and the American Dream have been inextricably linked. This magazine and the generations of editors and publishers that helped guide it no doubt played a role in disseminating the kind of quality information that the industry came to rely on as it grew and prospered.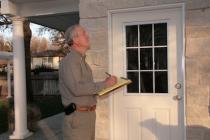 As demand for new-home construction began to wane, Steve Laughlin of Cornerstone Builders tapped into his past clients by offeri
Sure, the past five years have been chaotic and the prospects for 2011 don't exactly look entirely sunny. But there are plenty of builders and developers that are planning for growth this year by doing anything but the status quo. We reached out to Professional Builder's 112,000 readers, as well as dozens of the industry's top consultants and experts, and asked them to share their best practical, proven ideas for growing revenue and increasing profits in 2011. We present the top 35.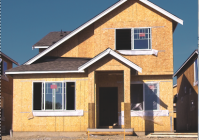 With the right price and the right location, the numbers on any unfinished house or neighborhood can look like a great deal. But the key to making money on partially completed projects is thorough due diligence and an incredibly clear understanding of the liability issues. Here's what you need to know before taking on unfinished projects.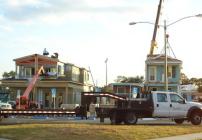 Professional Builder's Show Village to bring beachfront living to IBS
Professional Builder magazine is partnering with modular home manufacturers Palm Harbor Homes and Nationwide Homes, along with more than 30 building product manufacturers, to build an oceanfront community in the heart of Orlando. Three model homes — 500-sf Eco Cabana, 2,600-sf Sea Breeze, and 3,200-sf Treasure Sands — are all designed for coastal applications and will be on display at the 12th annual Show Village exhibit in the parking lot of the Orange County Convention Center during the International Builders' Show next week.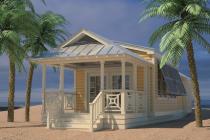 At a scant 528 square feet, the Eco-Cabana model from Palm Harbor Homes may be small in stature but it is mighty when it comes to green living. Designed to meet DOE's Builders Challenge energy performance requirements of sub-70 on the HERS Index, the model will be loaded with high-performance, sustainable features.
Pages