Phil Kean's design concept for the New American Home features movable glass panels and a large lanai to maximize outdoor living.
Sarah Susanka's latest Not So Big House project places the kitchen and eating area adjacent to the front porch, making the outdoor space a natural extension of the kitchen's habitable area.
This plan by Art Danielian of Danielian Associates Architecture + Planning is designed to serve multi-generational living with its detached "casita" unit.
Bassenian Lagoni's Aram Bassenian presents a house plan that solves some of the design tradeoffs typical in great room homes.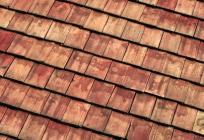 NRCA: Roofing insulation performance, local climate keys to computing R-value
To minimize the loss of thermal resistance in design, the R-value of roof insulation should be computed based on the actual performance of the insulation material and the local climate, says the National Roofing Contractors Association.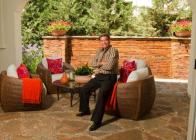 Can design innovation jump-start home building?
Longtime marketer and home-building industry consultant John Martin has seen many housing cycles: good community development and design innovation, he says, have always been the path back. Can design innovation do it again?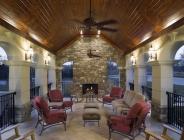 6 creative outdoor living schemes
Professional Builder's House Review collaborative presents six concepts that push the boundaries in outdoor living design.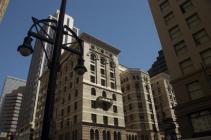 Reno Contracting, Coyle Residential, California, apartments, joint venture
Reno Contracting has formed a joint venture with Coyle Residential, a full-service general contractor specializing in high density, multi-family apartments, mixed use, condominiums design coordination, budgeting and turnkey construction.

Trumark Homes, townhomes, Silicon Valley, California, Capitol Station, San Jose
Trumark Homes has acquired Capitol Station (formerly called Grandview Terrace), a development of 34 partially completed townhomes located in the city of San Jose at the northeast corner of North Capitol Avenue and Grandview Drive.
The rental housing market is not just for multi-family builders. A growing number of single-family builders are utilizing the rent-to-own option to help lock in buyers and earn extra cash.
Pages