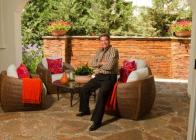 Can design innovation jump-start home building?
Longtime marketer and home-building industry consultant John Martin has seen many housing cycles: good community development and design innovation, he says, have always been the path back. Can design innovation do it again?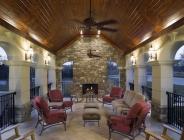 6 creative outdoor living schemes
Professional Builder's House Review collaborative presents six concepts that push the boundaries in outdoor living design.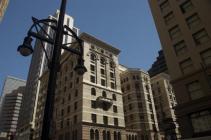 Reno Contracting, Coyle Residential, California, apartments, joint venture
Reno Contracting has formed a joint venture with Coyle Residential, a full-service general contractor specializing in high density, multi-family apartments, mixed use, condominiums design coordination, budgeting and turnkey construction.

Trumark Homes, townhomes, Silicon Valley, California, Capitol Station, San Jose
Trumark Homes has acquired Capitol Station (formerly called Grandview Terrace), a development of 34 partially completed townhomes located in the city of San Jose at the northeast corner of North Capitol Avenue and Grandview Drive.
The rental housing market is not just for multi-family builders. A growing number of single-family builders are utilizing the rent-to-own option to help lock in buyers and earn extra cash.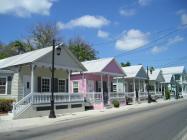 Tampa Bay, Parade of Homes, TBBA, 2012, attendance up, home buyer interest
The Tampa Bay Builders Association (TBBA) reports visitor traffic for the 2012 Tampa Bay Parade of Homes shot up an average of 53 percent during the first four days of the two-week event, which runs until April 1.

Taylor Morrison, California, Vista Del Verde, planned community
In one of the largest land sales in California in recent years, Taylor Morrison bought almost 16 acres in the Vista Del Verde master-planned project in Yorba Linda, Calif.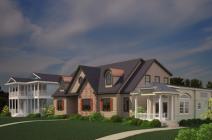 Show Village 2012 Preview: 3 distinct model homes for today's market
Now in its 13th year, Professional Builder's Show Village is the premier show-home exhibit at the International Builders' Show. This year, Show Village features three distinct models aimed at very different buyers — a net-zero-energy cottage for resort and guest-house clients; an infill duplex for urban and dense-suburban buyers; and a Cape Cod-inspired house for traditional families.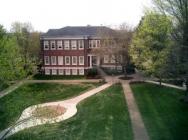 A divided Board of Public Works gave wrecking crews the green light to demolish the 55-year-old home of the president of the University of Maryland to make way for a new $7.2 million building that will serve as a residence and a location for large events.
Professional Builder's House Review design team presents creative solutions for live/work housing.
Pages