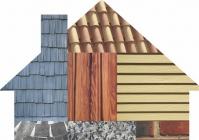 There are a number of reasons builders might make the decision to switch building products, materials, or systems. A different product may offer first-cost or labor savings over your current product. Or perhaps it will make your homes more energy efficient or green, and thus more marketable to potential buyers. Regardless of the reason, switching products does pose risks and challenges for builders.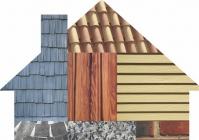 The editors of Professional Builder and Professional Remodeler magazines are in search of the latest "breakthrough" products for the residential construction industry for our annual 101 Best New Products report.
New decking from MoistureShield and Genova Products kick off our exterior products review. There's more decking, siding, manufactured stone and roofing below
Bellaforté roofing tiles use a third less material than traditional synthetic and natural slate shingles
Exterior products for home building and remodeling from Azek, CertainTeed, TimberTech, StoneCraft and Tru-Brix among others are featured.
TechShield panels install just like normal sheathing and sport a 20-year limited warranty
Boost curb appeal and green points with CertainTeed's new Landmark Solaris shingles. The roofing material features granules that reflect solar energy and radiate heat far better than traditional asphalt roofing material. During the summer months, Landmark Solaris can reduce the temperature of a roof, thereby reducing energy usage and utility bills while maintaining the aesthetics of traditional...
Harness the wind! The Honeywell Wind Turbine by EarthTronics generates energy from its gearless Blade Tip Power System, which eliminates mechanical resistance and drag. This technology allows the turbine to generate power in wind speeds as low as 2 miles per hour and as high 45 miles per hour without the typical noise associated with wind turbines.
A look at new roofing and siding products from CertainTeed, GAF-elk, KlipTech and Bellaforte
Pages