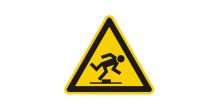 Photo: Pixabay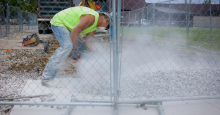 Industry coalition study contends that OSHA underestimated the cost of proposed silica rule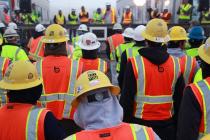 A new research facility at Oregon State University will make the school a leader in construction safety. Image: Wikimedia Commons/Jesse A. Lora, NAVFAC (SW)
OSU will soon take the lead on construction safety for workers. The university will build a new research facility, with help from Knife River and MDU Construction Services Group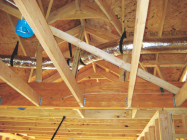 Structural engineer and expert framer Tim Garrison presents his assessment and recommendations from a recent framing inspection.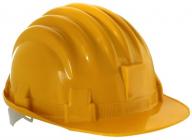 The National Association of Home Builders/Builders Mutual Insurance Company Safety Award for Excellence was presented to 13 home builders, remodelers, home builders' associations and other members of the home building industry. 

The Occupational Safety and Health Administration (OSHA) and the National Institute for Occupational Safety and Health (NIOSH) have made available a Spanish version of Nail Gun Safety—A Guide for Construction Contractors.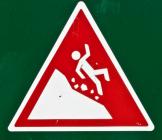 OSHA construction fall prevention
The Occupational Safety and Health Administration will extend through Dec. 15 its temporary enforcement measures in residential construction.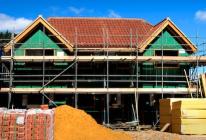 Texas building codes
Texas has the most diverse weather risk in the country, with exposure to nine different types of natural disasters. Yet, Texas trails most coastal states when it comes to instituting and enforcing building codes, according to a residential building code analysis by the Insurance Institute for Business & Home Safety (IBHS).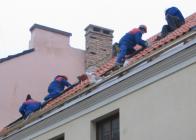 The Indiana Occupational Safety and Health Administration has levied more than $12,000 in fines against Czoer Construction and Remodeling in Haubstadt, Ind., for violating fall-protection and other workplace safety standards at a residential job site.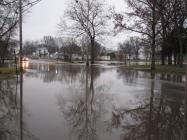 The Safe Building Code Incentive Act would give states a little extra post-disaster federal funding if they enacted and enforced nationally recognized building codes for businesses and residences before disaster strikes.
Pages