New twists on standard market research methods help builders spot opportunities and more effectively pinpoint buyer groups.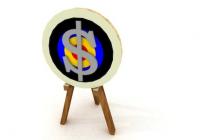 With far fewer potential customers showing up at new-home sales centers today, it's more critical than ever not to miss sales opportunities and have salespeople consistently engaging in high-ROI activities. Sales training and management expert Bob Schultz offers best practices for optimizing sales performance.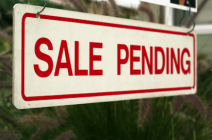 NAR: Pending home sales up 2% in February
Following a two-month slide, the Pending Home Sales Index rose 2.1 percent to 90.8 based on contracts signed in February, according to the National Association of Realtors. Since bottoming out last June, the index has trended upward, even with periodic monthly declines.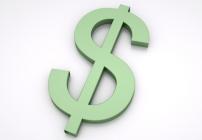 Professional Builder webinar: 35 Moneymaking Ideas for Builders in 2011
Making money as a builder has never been more demanding than it is today. New tools and ideas are required to achieve success. Join Professional Builder's editors Patrick O'Toole and David Barista and columnist Scott Sedam for a fast-paced, one-hour webinar loaded with ideas you can use in your business today. This free webinar is available on demand.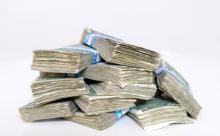 Unless it can raise nearly $2 million in the next month, private home builder Estridge Group may have to shut down, IndyStar reported.
10 key sales performance measurements
Want to boost your sales conversion ratio? Here are 10 performance measurements to apply to your sales operation. By tracking each salesperson's performance against these standards you will be able to determine who your top producers are, who is improving, and who isn't pulling their weight.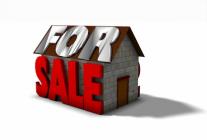 NAR: Pending home sales down 2.8% in January
Pending home sales eased moderately in January for the second straight month, but remain 20.6 percent above the cyclical low last June, according to the National Association of Realtors. The Pending Home Sales Index, a forward-looking indicator, declined 2.8 percent to 88.9 based on contracts signed in January from a downwardly revised 91.5 in December.

Meritage builds 'deconstructed' home to demonstrate green features
Home-building giant Meritage Homes cut the ribbon last month on its first high-performance, green community in the San Antonio area. To help educate potential buyers on the green homes, Meritage built a demonstration home that "literally peels back the walls and ceilings to showcase its energy-saving features," according to the company.
Having a clear strategic vision, demanding accountability, and performing as both a leader and manager are vital to taking charge of a new-home sales organization, writes sales management and training expert Bob Schultz.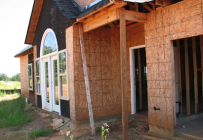 8 essentials to re-starting a failed communities
If you think improved pricing is all you need to successfully restart a failed community, think again. Learn what the best professionals are doing to ensure success when entering a community that was abandoned by the previous builder.
Pages