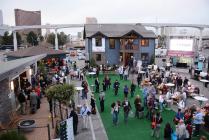 At IBS 2016, Professional Builder's long-running showcase marks the return of the Ultimate Kitchen and features two state-of-the-art modular homes.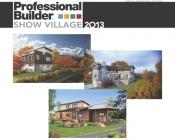 Professional Builder, Show Village, IBS, 2013, International Builders Show
For the 14th year, Professional Builder magazine presents the annual Show Village exhibit at the International Builders' Show, Jan. 18-24 in Las Vegas.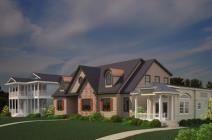 Show Village 2012 Preview: 3 distinct model homes for today's market
Now in its 13th year, Professional Builder's Show Village is the premier show-home exhibit at the International Builders' Show. This year, Show Village features three distinct models aimed at very different buyers — a net-zero-energy cottage for resort and guest-house clients; an infill duplex for urban and dense-suburban buyers; and a Cape Cod-inspired house for traditional families.
With this issue, we also are pleased to present photos of winning entries to our Professional Builder Design Awards. I encourage you to dig deep into this issue and see the great work submitted by your peers. At PB, design ideas are in our DNA.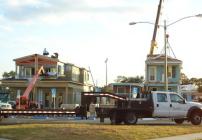 Professional Builder's Show Village to bring beachfront living to IBS
Professional Builder magazine is partnering with modular home manufacturers Palm Harbor Homes and Nationwide Homes, along with more than 30 building product manufacturers, to build an oceanfront community in the heart of Orlando. Three model homes — 500-sf Eco Cabana, 2,600-sf Sea Breeze, and 3,200-sf Treasure Sands — are all designed for coastal applications and will be on display at the 12th annual Show Village exhibit in the parking lot of the Orange County Convention Center during the International Builders' Show next week.
Editors Erin Erickson and Mark Jarasek take you behind the scenes of Show Village 2008 and explain how you can develop your own infill projects based on this year's homes.