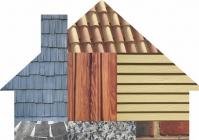 There are a number of reasons builders might make the decision to switch building products, materials, or systems. A different product may offer first-cost or labor savings over your current product. Or perhaps it will make your homes more energy efficient or green, and thus more marketable to potential buyers. Regardless of the reason, switching products does pose risks and challenges for builders.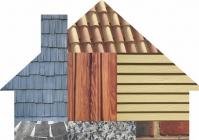 The editors of Professional Builder and Professional Remodeler magazines are in search of the latest "breakthrough" products for the residential construction industry for our annual 101 Best New Products report.
New decking from MoistureShield and Genova Products kick off our exterior products review. There's more decking, siding, manufactured stone and roofing below
Exterior products for home building and remodeling from Azek, CertainTeed, TimberTech, StoneCraft and Tru-Brix among others are featured.
Available in a double 4½-inch dutchlap panel; double 4- and 5-inch traditional panels; and a Triple 3-inch traditional panel
StoneCraft's new DutchCraft veneers
Great for new or existing structures
A look at new roofing and siding products from CertainTeed, GAF-elk, KlipTech and Bellaforte
Read about exterior products from Crane and Azek. Check them out at IBS.
Pages