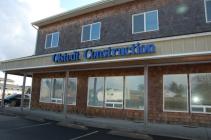 Profile: Olstedt Construction, Seaside, Ore.
Situated on the picturesque Oregon Coast, Seaside is a community insulated between the Pacific Ocean and the Cascade foothills. Unfortunately, it hasn't been insulated from the housing downturn. Olstedt Construction has felt the blow like many builders around the country, but has found itself able to adapt and remain successful.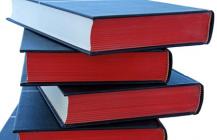 The International Code Council (ICC) and APA—The Engineered Wood Association have published an illustrated third edition of The Guide to the 2012 IRC Wood Wall Bracing Provisions. The book aims to provide an explanation of the 2012 International Residential Code, while exploring the history and theory behind wall bracing and providing real-world bracing application examples.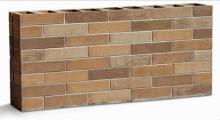 CalStar Thru-Wall Block Units
CalStar's Thru-Wall Unit combines the structural properties of standard concrete block with the preferred aesthetic of a traditional brick wall.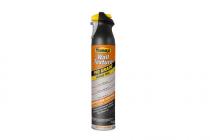 Homax Pro Grade Wall Texture
Homax Pro Grade Wall Texture is a self-priming, low odor aerosol texture with a pressure adjustment toggle and pattern control dial for precise spray control.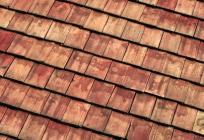 NRCA: Roofing insulation performance, local climate keys to computing R-value
To minimize the loss of thermal resistance in design, the R-value of roof insulation should be computed based on the actual performance of the insulation material and the local climate, says the National Roofing Contractors Association.

The inclusion of a take-up washer (TUW) on the new SDWF structural wood screw from Simpson Strong-Tie allows easy attachment of upper and lower walls from the top, with an easy-to-install connection within the continuous uplift load path of the structure.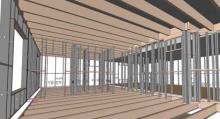 This template-driven add-on for Revit BIM software helps automate design, production, and manufacturing of light gauge metal and wood studs for floor framing.

Made of coated carbon steel, these screws were designed for use with composite and encapsulated-composite decking.

This 0.195-in. diameter wood screw — part of Simpson Strong-Tie's Strong Drive SDW product line — is designed for structural and general-purpose fastening applications.
This expansion of Simpson Strong-Tie's Strong Drive SDW wood screw product line is ideal for structural wood-to-wood applications, offering a high-strength alternative to traditional lag bolts.
Pages