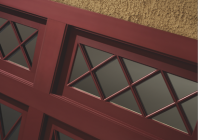 New trim from Andersen features a proprietary snap-on installation method that allows contractors to trim out a window or door i
New trim from Andersen features a proprietary snap-on installation method that allows contractors to trim out a window or door in as little as six minutes.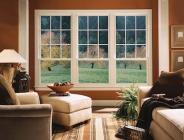 Report: Demand for residential windows rebounded in 2010 after four years of dec
The new residential construction market helped drive demand higher for windows in 2010 following four years of decline, according to the 2010/2011 U.S. Industry Statistical Review and Forecast, published jointly by the American Architectural Manufacturers Association and the Window and Door Manufacturers Association.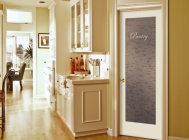 To meet the growing demand for reclaimed building products, Jeld-Wen has launched its Custom Reclaimed Wood line.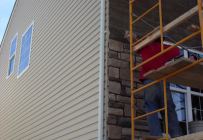 Moisture control techniques for wood-framed homes
Moisture can be the nemesis of today's more tightly-built wood-framed homes. Creating a tight building envelope is only one part of the equation in creating a high-performing, energy-efficient house — if it's not coupled with strategies for letting accumulated moisture out of wall cavities, it can be a recipe for disaster. The NAHB Research Center offers moisture control tips for wood-framed homes.
Earlier this year at the International Builders' Show in Orlando, the HousingZone.com editorial team toured the show floor in search of breakthrough product introductions. Here are 16 window and door products that caught our eye.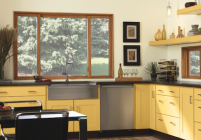 Marvin's Clad Ultimate Glider
Marvin Windows and Doors' Clad Ultimate Glider features one-hand operation, a patent-pending handle-and-lock system, and low handle placement for ease of use.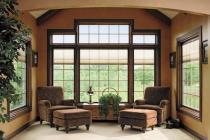 When it comes to specifying window systems for new-home projects, energy efficiency and price are the top considerations among home builders, according to a December 2010 survey of Professional Builder readers. Nearly eight in 10 survey respondents ranked energy efficiency as a top factor, while about two-thirds said price is a key consideration.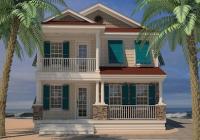 The largest of the three Show Village homes at 3,060 square feet, the Treasure Sands model is designed specifically for the resort rental market, with accommodations for multiple families and large groups. The four-bedroom house is loaded with a variety of living and entertainment spaces and amenities, including a home theater, hobby room, and master suite retreat.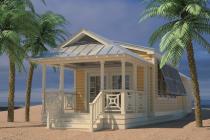 At a scant 528 square feet, the Eco-Cabana model from Palm Harbor Homes may be small in stature but it is mighty when it comes to green living. Designed to meet DOE's Builders Challenge energy performance requirements of sub-70 on the HERS Index, the model will be loaded with high-performance, sustainable features.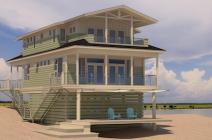 Measuring just 30 feet in width, the Sea Breeze model is designed specifically for narrow-lot, infill applications for just about any region or environment in the country — from coastal settings and mountainous areas to urban landscapes and traditional suburban neighborhoods.
Pages