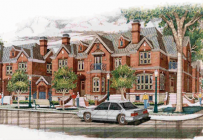 Professional Builder's House Review design team presents five cutting-edge plans for urban townhouse living.
Professional Builder's House Review design team offers several examples of urban townhouse that maintain a sense of identity with the existing neighborhoods while also offering a sense of privacy and security.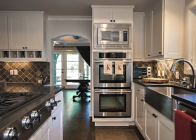 Survey: Majority of builders believe kitchen is key to selling new homes
When it comes to selling new homes and feature upgrades, the kitchen remains the heart of the home, according to a survey of Professional Builder readers.
Our team of architects and designers offers six designs that emphasize the value of proper kitchen layout and location. Ranging from an award-winning luxury home to sketches for smaller-size designs, each concept confirms that the kitchen has become the "command center" and focal point of virtually every new home.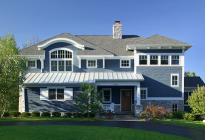 What makes a home a best-seller? Price, location, and amenities are important, but design can make or break a sale. We profile eight home designs that have what it takes to make customers sign on the dotted line.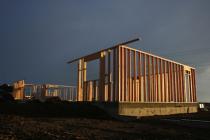 20 ways to save $5,000 a unit
From optimizing foundation design to reducing roof pitch to re-thinking your trash-removal process, Lean operations guru Scott Sedam identifies numerous ways to save a bundle on each and every home you build.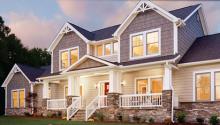 Case Design/Remodeling, the largest full-service residential remodeling organization in the Metro Washington, D.C., area, has won The 2011 Designed Exterior Giveaway from Ply Gem.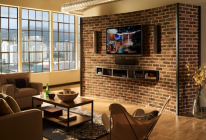 Product of the Week: MediaWall built-in stone wall
Eldorado Stone has designed a built-in stone solution to the integrated multimedia space with its new MediaWall. The MediaWall is the latest addition to the company's revolutionary Gemstone Wall collection of easy-to-create, interior design concepts that transform walls with stone and brick veneer.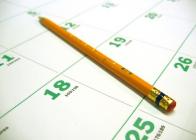 25 essential scheduling practices for home builders
There's a simple fact in home building: The best builders are the best schedulers.
With that in mind, here are 25 essential practices to take your scheduling to a new level. Tips include establishing all pricing up front, accounting for weather in the schedule, and using manufactured components when possible.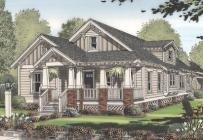 4 expandable house design concepts
In the latest installment of Professional Builder's House Review collaborative, leading architects and designers present four creative plans designed to grow as the family grows. Rather than creating designs where expanded areas become obvious add-ons, these homes maintain both functionality and outstanding curb appeal as they are expanded.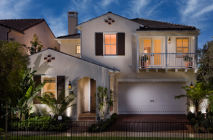 Millennials are tough to pin down. Here's why those buying homes now are different from the group that will be entering the market in the next 15 years.
Pages