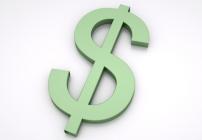 Professional Builder webinar: 35 Moneymaking Ideas for Builders in 2011
Making money as a builder has never been more demanding than it is today. New tools and ideas are required to achieve success. Join Professional Builder's editors Patrick O'Toole and David Barista and columnist Scott Sedam for a fast-paced, one-hour webinar loaded with ideas you can use in your business today. This free webinar is available on demand.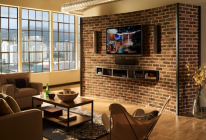 Designing the multi-cook kitchen
Dual sinks, decentralized refrigeration, accessible appliances, and various counter heights are among the considerations when designing for multiple cooks in the kitchen.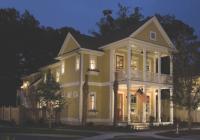 5 narrow-lot housing concepts for today's market
In the latest installment of Professional Builder's House Review collaborative, four leading architects and designers present five narrow-lot housing solutions that address such critical elements as garage placement, the value of side yards, and maintaining privacy without losing views.

Meritage builds 'deconstructed' home to demonstrate green features
Home-building giant Meritage Homes cut the ribbon last month on its first high-performance, green community in the San Antonio area. To help educate potential buyers on the green homes, Meritage built a demonstration home that "literally peels back the walls and ceilings to showcase its energy-saving features," according to the company.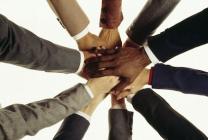 Creating a Lean culture - Builders speak out
Home builders share their secrets to overcoming the most formidable obstacle to adopting Lean process and methods — cultural inertia. Among the key ingredients for cultivating a Lean culture: always celebrate wins, conduct an honest assessment of your organization, involve everyone who touch the product and process, and eliminate adversarial relationships.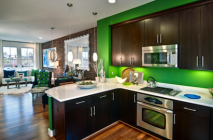 5 trends in infill housing
As demand for new housing in established neighborhoods increases, home builders are finding ways to create marketable projects on smaller infill sites.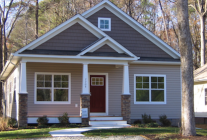 7 best practices for building affordable green homes
Going green doesn't have to cost more. Experts at the NAHB Research Center have identified design and construction tactics that builders have used to minimize the cost premium for green.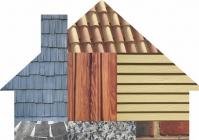 There are a number of reasons builders might make the decision to switch building products, materials, or systems. A different product may offer first-cost or labor savings over your current product. Or perhaps it will make your homes more energy efficient or green, and thus more marketable to potential buyers. Regardless of the reason, switching products does pose risks and challenges for builders.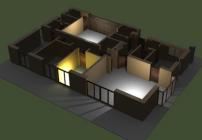 First-time buyer survey: Family features, ample storage most desired amenities in a home
Neighborhood schools, ample garage space, walk-in-closets, and walking/biking paths are among the community and home features most desired by first-time buyers, according to a survey of Professional Builder readers. Other desirable home features include an open-plan design, walk-in shower, master bathroom with dual vanities and separate tub and shower, and energy-efficient systems.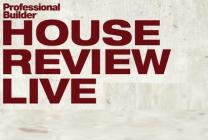 4 infill housing solutions for today's market
This month kicks off Professional Builder's House Review collaborative, where a group of leading architects and designers present their best concepts and design solutions to the challenges faced by home builders. In this installment, our design team presents four infill housing solutions that address a number of issues that builders face in infill applications with compact building sites.
Pages