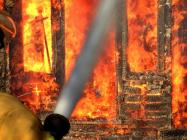 The newly formed Energy Efficient Foam Coalition announced its opposition to two building code proposals that would side-step the current code requirement for a long-standing fire safety test known as the E-84 Steiner Tunnel Test.

Progressive Foam Technologies introduced two collections of siding insulation: the Fullback FC Premium Series and H2O Premium Series.

Fomo's High Flow Technology allows intricate cavities and spaces to be filled at three to four times the depth of traditional pour-in-place foam.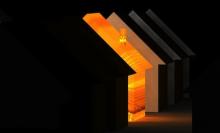 While special considerations were necessary in providing the heating and cooling systems for one of the first passive houses built in the U.S., mostly conventional materials were used for the building envelope.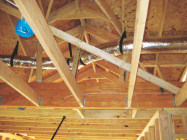 Structural engineer and expert framer Tim Garrison presents his assessment and recommendations from a recent framing inspection.

Sto's Insul-X is an extruded polystyrene foam insulation board used as the continuous insulation component for the company's Energy Guard systems.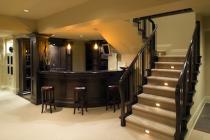 Knauf's new system combines its EcoSeal water-based elastomeric sealant with either its EcoBatt or Jet Stream Ultra Premium Blowing Insulation.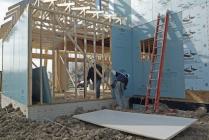 This line of Styrofoam brand rigid insulation products from Dow helps regulate the flow of air and moisture in and out of the house.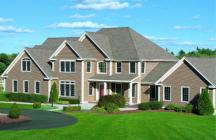 Mastic Home Exteriors by Ply Gem introduces a new certified green insulated siding system.
Pages