Larry Garnett presents a plan with a garage that has room for two cars and a fully equipped living quarters above.
Larry Garnett's design submission blends the setting of a cozy courtyard neighborhood with a narrow footprint that wraps the home around an inviting and functional side yard.
Jerry Messman of BSB Design presents a unique house plan geared for people who are looking to share housing.
Phil Kean's design concept for the New American Home features movable glass panels and a large lanai to maximize outdoor living.
Sarah Susanka's latest Not So Big House project places the kitchen and eating area adjacent to the front porch, making the outdoor space a natural extension of the kitchen's habitable area.
This plan by Art Danielian of Danielian Associates Architecture + Planning is designed to serve multi-generational living with its detached "casita" unit.
Bassenian Lagoni's Aram Bassenian presents a house plan that solves some of the design tradeoffs typical in great room homes.
NRCA: Roofing insulation performance, local climate keys to computing R-value
To minimize the loss of thermal resistance in design, the R-value of roof insulation should be computed based on the actual performance of the insulation material and the local climate, says the National Roofing Contractors Association.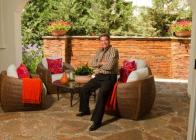 Can design innovation jump-start home building?
Longtime marketer and home-building industry consultant John Martin has seen many housing cycles: good community development and design innovation, he says, have always been the path back. Can design innovation do it again?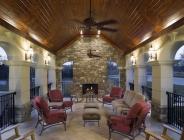 6 creative outdoor living schemes
Professional Builder's House Review collaborative presents six concepts that push the boundaries in outdoor living design.
Pages