It has been more than seven years since we last had a buyers market for resale homes, so it is not surprising that many new-home sales professionals have become anxious when dealing with customers who have their own home to sell before a deal.
Here's a look at some of the incentives that builders are using to boost sales in the slow housing market.
With rising interest rates and a softening market, many builders face high cancellation rates as customers reconsider and or walk away from their original purchase decision. Although no builder is immune from cancellations, builders and sales agents can use several strategies to minimize cancelled customers.
Taylor Woodrow learned first-hand the impact of implementing off-the-beaten-path marketing strategies.
Inspiration in a nutshell. Here are the results of the Housewarming Gift Contest that Professional Builder held for its readers back in July. The online version of the article contains more information and all of the submissions we received. Enjoy!
The Estridge Companies in mid-February unveiled a design studio and corporate headquarters in an unusual place — a mall — giving the company a new way to brand itself in the communities it serves. And if the concept works the way the firm's principals envision, the Carmel, Ind.-based custom home builder could be blazing a new path.
Selling homes by capitalizing on your builder's reputation.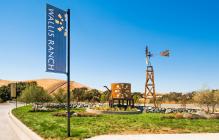 Wallis Ranch, awarded Master Planned Community of the Year, is located east of San Francisco and sold briskly even before all models were open.
Winners of the 2017 National Sales & Marketing Awards offer creative examples of how to entice buyers from the get-go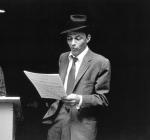 As 2016 draws to a close, it's time for some crystal-ball gazing and best advice for next year 
Pages