Classica Homes of Charlotte, N.C., was the 2017 NHQ Gold Award winner

 
Learn how applying for the home building industry's top award for quality management can help your company increase profitability, improve customer satisfaction, and sell more homes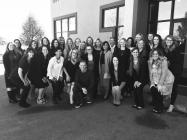 Esprit de corps and solid marketing power continuous improvement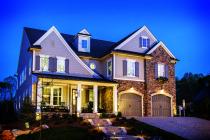 Knowing what to do and getting it done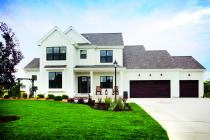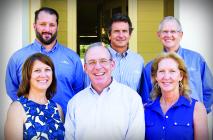 The senior managment team for Classica Homes, 2017 NHQ Gold Award winners, includes (front row, left to right): Terri Saint, VP-Design; Bill Saint, President and CEO; Terri Fowler, VP-Finance; (back row, left to right): Brian Hall, VP-Construction; Rick Jasinski, VP-Land Acquisition & Development; Chuck Graham of Newton Graham Consultants.
Impressing the judges is less about defending your methods and more about  conveying how you accomplished the mission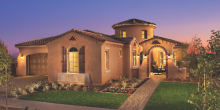 Maracay Homes' Traveler plan at Victory at Verrado. The home has more than 2,500 square feet.
Daily standup meetings and brief huddles promote a culture of communication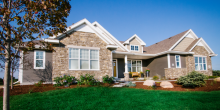 Top honors in this year's NHQ Awards went to Veridian Homes. The Madison, Wis., home builder encourages employees to think like owners.
Fostering a culture of ownership helped Veridian nab top honors.
Veridian Homes won National Housing Quality top honors this year. Left to right: April Dichraff (Director, Human Resources); David Simon (President, Operations); Gary Danz (Director, Construction & Customer Relations); Jeff Rosenberg (President, Land Development); Bill Bublitz (VP, Finance); John Maasch (VP, Sales & Marketing) Photo: Bill Fritsch.

 
Raising the bar means that top standards must permeate every aspect of work culture. Just ask the winners of this year's National Housing Quality Awards.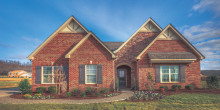 Carellton by Goodall Homes. It is available from 2,430 to 3,387 square feet.
Streamlining to-do lists improves efficiencies and makes for happy homeowners.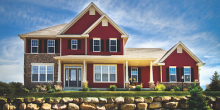 The McCartney by Veridian, a 2,900 square-foot, four bedroom home. The Gold is Veridian's second top NHQ Award—the builder won in 2006 and took Silver in 2005.
Widespread use of data promotes truth instead of myth, plus better evaluation of cost control, customer satisfaction, and even quality of life at work.
Pages