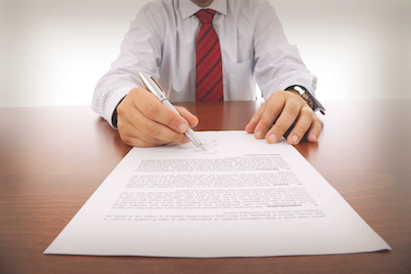 Recent house-price gains and a shrinking backlog of homes for sale suggest that we are at the front end of a seller's market. This new reality is as much a surprise as was the unexpectedly strong rise in new-home sales during 2012. 
Meanwhile, builders with lots in "A" locations are finding ready buyers, but not as many as they would normally see in a recovering housing market. The reason? Getting a mortgage remains very tough, particularly for first-time buyers.
In his recent State of the Union Address, President Obama called for streamlining the mortgage-lending process. Members of both parties see the wisdom in doing so, but currently lack a compromise on how to get the job done. This challenge is particularly true in light of a new definition of a qualified mortgage written by Richard Cordray, head of the Consumer Financial Protection Bureau. Cordray was tasked by the administration to come up with the new definition as a requirement under the 2010 Dodd-Frank Act.
Here's the rub. According to CoreLogic, only 52 percent of the mortgages written in 2010 would meet the new definition of a qualified mortgage that is set to take effect next year. Far from being streamlined, many analysts say the mortgage-lending process risks becoming more onerous. 
QM rules for jumbo loans of $417,000 and above (higher in some expensive metros) will require stricter, 43 percent debt-to-income ratios. David Stevens, the CEO of the Mortgage Bankers Asso­ciation, told Dow Jones that the new jumbo requirement "will restrict credit on the mar­gin over the current environment and that's something we cannot afford."
There are several possible ways to responsibly ease mortgage underwriting. One approach would be to create new rules for high-quality mortgages that would exempt banks from holding back reserves for these loans. This proposal, called the QRM for Qualified Residential Mortgage, is also a Dodd-Frank mandate. 
Some have suggested that the most effective approach would be merging the new QM definition with the proposed high-quality mortgage rule (QRM), creating a match that makes more dollars available to new home buyers. This recommendation makes a lot of sense. It will help homeowners, it will help the economy, and it will help the home building market come into balance with pent-up demand.