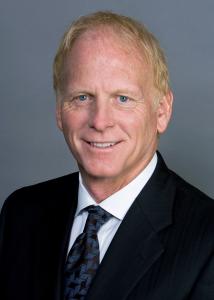 Notes from PCBC 2011 [1]
SAN FRANCISCO – This annual conference and trade show for builders hosted by the California Building Industry Association [2] for more than 40 years has certainly seen frothier times. In 2004 and 2005, exhibits sprawled across three large show floors. This year, it fits neatly into one hall anchored by a bedrock stable of exhibitors and attendees.
I have always enjoyed the energy and enthusiasm on display by attendees and exhibitors alike at this show. And this year is no different. In many ways, California's residential building and design community has always highlighted what is 'next' for builders around the country. Indeed, the "next" theme figured prominently in the CBIA's promotion for this event.
So, what is next? Multifamily, for sure. In fact, it is really about the future and present. A conference track dedicated to all things multifamily was the most highly attended. I spent 30 minutes chatting with Michael Maples a partner in Irvine-base Trumark Companies [3], which in the past few years has taken advantage of the downturn to bolster its land holdings to feed its relatively new home building operation. Multifamily is a major component. They own about 1,800 lots split between Orange County and the Silicon Valley, where job growth is happening. Homes and apartments built on prime infill lots in these locations move well despite the downturn elsewhere, he says.
Many buyers in Northern California have an international profile – shuttling members of an extended clan between places like India and infill locations in the Bay Area. For this buyer profile, Trumark's three-story townhome near public transportation has proved to be a winning formula. Good school districts also figure prominently in land-buying decisions. Trumark recently bought an office building in a campus-like setting to tear it down and build detached, for-sale homes on small lots – mostly because it was located just inside the sought-after Los Gatos school district.
Will Great Home-Design Lead the Way?
Several California building industry luminaries chatted amiably in the sunlit lobby of the Moscone Convention center for more than an hour Thursday with the confidant air of those who know that "this soon shall pass." Irvine based consultant John Martin, whose work in southern California goes back to the 1960s noted that he had seen five such recessions in the past. His perspective? Great design ideas will get the industry moving again. "Always has, always will."
Aram Bassenian, AIA of Bassenian Lagoni Architects [4] shared similar views at a dinner Wednesday night. In addition to his company's significant stable of work in China, the firm is seeing requests for U.S. work grow of late. For Bassenian, one key to unlock sales, among others, is the use of a "barrier free" design for the main floor – making it a place that feels larger in part due to strategic placement of big windows and the use of higher ceilings.
Manny Rodriguez, AIA of KTGY Group Inc. [5] said his firm is busy hiring talented architects to handle an uptick in new work. Rodriguez correctly asserted that upturns are felt in the design rooms first. And if his office is any indication of future activity, a home building recovery is indeed in progress.
More PCBC Notes to come.