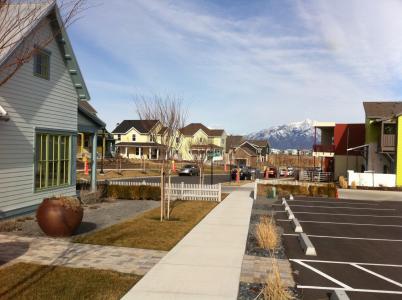 ARLINGTON HEIGHTS, Ill. -- This spring offered the opportunity for Professional Builder editors to make educational presentations in 30 markets around the country. We supplied the builder-segment education for the series of Pro Expos [1] sponsored by a coalition of building industry partners. We chose our two topics carefully, and ended up with one designed to help builders take waste out of their operations and another designed to help builders "bootstrap" their sales and marketing efforts. I gave talks in 14 of the cities and the interaction with builders during each of these sessions offered three main insights about the current state of the home building market.
1. Extreme variations in home building activity from market to market
Across the country, the housing market is experiencing varying degrees of health or distress based on a mix of (mostly) local factors. Builders in some areas are having more luck getting development loans from their bankers, depending on those banks existing exposure to the real estate market and their commensurate level of scrutiny from federal regulators. Builders in Salt Lake City, Dallas and Portland seemed not to be experiencing the same level of lending issues as those in other locations like Phoenix and Southern California. The house-price depreciation factor also varied greatly. In Texas, where a ready supply permit-ready land kept home prices down during the boom years, home prices have gone down, but not nearly as much as most other major-market states. As a result the market for new homes in the Lone Star state seems stronger than most. Conversely, the markets that experienced the highest highs -- Las Vegas, Phoenix, parts of Florida, Atlanta, Chicago, among others, seem to be struggling the most. They have large inventories, low demand, decreasing house prices and must compete with and abundance of foreclosures and short sales. Perhaps most telling is that each of the major metros mentioned above each contain sub-markets with relative stability and health. The upshot: Assessing today's home building opportunity takes a lot of street level due diligence.
2. Successful builders today offer improved energy efficiency
In our recurring session about eliminating waste in building operations -- "Lean Building is Profitable Building" -- I often told the story of how our 2010 Professional Builder of the Year, Jagoe Homes [2], of Owensboro, Ky. increased their business by eliminating $8,500 in waste from each home they build and redirecting those savings into Energy Star [3] certifications for each new home they built. Buyers faced with the choice of buying a foreclosure or short sale home needing work done, or buying a new home with a guaranteed pay-back in energy efficiency often chose the latter via Jagoe Homes, even though the price might be 10 or 15 percent higher. As I told this story many builders raised their hands to echo this sentiment. The upshot: Energy Efficiency is an important selling point for new-home buyers. In bygone days, buyers seemed to respond to more square footage for the money. Today, only  few short years later, that same buyer has done a 180 degree turn -- they see virtue (and value) in smaller, more efficient homes. Meritage Homes, No. 12 on our 2011 list of Housing Giants [4] , among many others, has had phenomenal success by deploying its zero-energy offering in Phoenix and taking it to Texas and other markets. Note: Professional Builder Columnist Scott Sedam [5] a consultant with True North Development [6] was the author of our Lean Building presentation. To get an overview of Lean Building from Scott's perspective, click here [7].
3. Selling and marketing requires renewed focus and rigor
During our Bootstrap Sales and Marketing presentations this spring, I encountered two groups of builders -- those that were waiting for the phone to ring, signaling the end of the recession, and those that have taken the marketing-and-sales ball and run with it. Our esteemed sales columnist on Professional Builder, Bob Schultz [8], armed us with the basics of how builders can do the latter. Our 40-plus slide PowerPoint presentation walked builders through the basics of creating a good new-home sales presentation and from there how to train others on how to properly present it. Most builders seemed surprised by the amount of legwork and detail that is required to craft a good presentation. My theory: Many builders only know how to sell in very favorable market conditions (like the conditions we experienced from 1991 to 2006). Builders who are succeeding in today's market are not averse to doing the basic blocking and tackling it takes to build a good sales presentation -- one that Cuts Through the Confusion [9] and enables the builder or new-home sales consultant to sell with poise and confidence. Builders who are succeeding today are also hip to the power of social media in driving qualified traffic to their Web sites. Once crafted, a good new-home sales presentation should be re-formatted in a video overview for a YouTube channel. It should also be posted on Facebook and through a feed on Twitter. I met a lot of good, quality builders who are likely to fall by the wayside because they are slow to adapt to the changing ways to market their companies. Conversely, I met several younger builders who need some better building management skills, but who are driving traffic and interest through their adroit use of the internet. My advice to established builders -- find a younger, tech-savvy competitor and become partners.
There were many other lessons learned out on the road this spring -- and I am likely to offer more in coming posts.