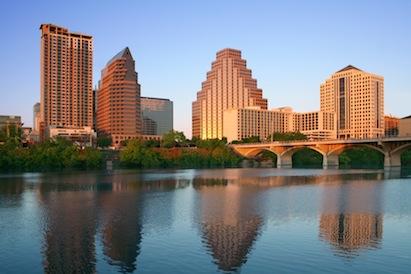 Elon Musk, the founder of PayPal, the SpaceX project, and the promising new Tesla Motor Company, is the kind of entrepreneur you want to have in your neighborhood. He is the Bill Gates of his generation, creating good, high-paying jobs that will likely last for years. 
If Tesla Motors, Musk's growing electric-car company, were to ever build a plant in the Motor City, right in the heart of downtown Detroit, his is the kind of business that could anchor a new neighborhood and spawn further investment and job growth nearby. That is certainly what happened in Bellevue, Wash., beginning 30 years ago when Bill Gates and Microsoft moved in.
This is the great-man-or-woman-theory of job growth: that a single great enterprise can put down roots and spawn growing businesses. But there are other reasons why certain metros are fast growers. First is access to a highly educated workforce. Business leaders cite this as the driving force for where they locate their offices and workers. Second are government centers, namely state capitals and county seats. Until the recent government sequester, job growth from the government sector of the economy was a given year-after-year, and it will likely remain that way in the future.
A third factor is a tax and regulatory policy that favors business. Some states, towns, and metros are better places to locate companies than others. They are easier places to do business. The state of Texas emerged as a place cited by many as having business-friendly attributes. And, according to a recent article in Forbes, Texas is by far the leading state for job creation. Seven of the top 10 cities for job growth are in the state of Texas.
Here they are in order with their projected annual job growth.
4.
Fort Worth, Texas – 3.5%
6.
Santa Cruz, California – 3.4%
7.
Salt Lake City, Utah – 3.4%
10.
Brownsville, Texas – 3.1%
As most builders know, job growth equals a nice supply of ready-made home buyers. That is why in today's home building market, it's as important to know where to build as it is to know what and how to build.
But job growth alone should not drive your planning. It just helps a lot. The Professional Builder Builder of the Year for 2011, Saun Sullivan of DSLD Homes, is a big fan of a home building company in Northern Kentucky, Jagoe Homes, our 2010 Builder of the Year. Scott and Bill Jagoe have grown their company in a handful of markets with declining job growth over three decades. In 2012 they closed more than 300 homes for the third year in a row, and they did it by beating the market for existing homes. They did it by building better homes priced near the existing-home market. That is what prompted Sullivan to pay the Jagoes the ultimate compliment: "If they had been born in Texas, the Jagoes would be billionaires." My comment back: They might be billionaires already.
Builders in Texas are going to have a wonderful time of it over the next several years. That much is clear. Their state is creating a lot of new jobs. Our advice to readers is to find lots in submarkets that are closely connected to new jobs. If that is not possible, do like the Jagoes and beat the heck out of the existing-home market.