Layout flexibility, economical footprints, and killer curb appeal are among the common traits of the five best-selling house plans presented by the House Review team.
Home designs take aim at Generation Y
The latest residential designs are geared to Generation Y, a group that includes young singles looking for "starter" apartments, as well as older buyers who need space for growing families.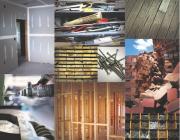 10 steps to mastering field quality
Quality management guru Scott Sedam outlines proven processes for getting your field quality in order.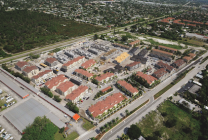 Shuttered Florida development gets new life as mega-green rental community
Seabourn Cove in Boynton Beach, Fla., is on pace to become the largest NGBS gold-level multi-family community in the nation.
Flexible home designs that appeal to a wide array of buyers contributed to the success of the Whitehall at Bryn Mawr luxury townhome community in Bryn Mawr, Pa. Bill Warwick of BartonPartners Architects presents the key design features.
Architects and designers present their best design ideas for jump-starting home building
Donald Evans of the Evans Group presents 10 hot design opportunities for the home-building community.
High-density detached housing offers an alternative product design that has proven to be popular with both buyers and builders.
Bassenian Lagoni's Dave Kosco offers a multi-family plan designed to live differently than other multi-family options on the market and build more affordably as well.
Larry Garnett presents a plan with a garage that has room for two cars and a fully equipped living quarters above.
Pages