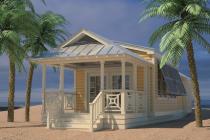 At a scant 528 square feet, the Eco-Cabana model from Palm Harbor Homes may be small in stature but it is mighty when it comes to green living. Designed to meet DOE's Builders Challenge energy performance requirements of sub-70 on the HERS Index, the model will be loaded with high-performance, sustainable features.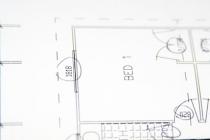 The home building industry's approach to design, plans, and specifications needs a comprehensive overhaul to find and eliminate waste in product and process. Professional Builder columnist and Lean guru Scott Sedam provides a primer on getting started with Lean design.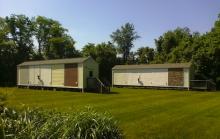 NAHB Research Center's latest study identifies wall assemblies that perform the best in mixed-humid climates, such as Washington, D.C., Nashville, and Cincinnati. The claddings used in the study include traditional stucco, fiber-cement siding, brick veneer, manufactured stone, vinyl siding, and insulated vinyl siding.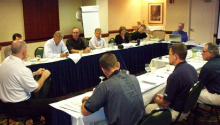 Implementing the principles of Lean in home building is no easy task, but the payoffs in waste reduction and cost savings can be substantial. Lean expert Scott Sedam provides a roadmap for getting started.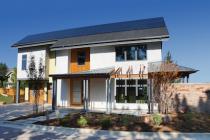 High-performance, green, sustainable — all are terms that are often used interchangeably. While they may conjure visions of solar roof panels, geothermal heating, and other expensive technologies, most home builders agree that the most important components of a high-performance home are windows, insulation, and HVAC systems.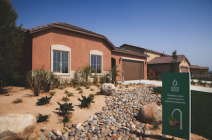 It's good to be green, but everything starts with affordability. That's what home builders have learned about creating marketable products for cost-conscious, savvy buyers. Solar panels and tankless water heaters are attractive options, but achieving green at an affordable price requires getting back to basics: using land economically, reducing waste, making the most of smaller square footage, and keeping operating costs to a minimum.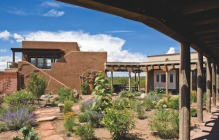 Are conservation communities on a comeback? Some experts believe so. We profile three recent conservation community developments that re-think the decades-old planning model.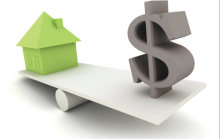 Every step in the process of selling a house has its challenges, but perhaps none is more frustrating than having the appraisal on a house come in well below the sale price. Not satisfied with the appraised value of your new homes? Follow these practical steps for avoiding the dreaded low appraisal.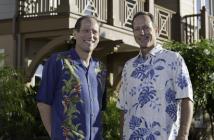 Haseko Construction Inc., Honolulu, put its quality management system to the test when it rolled out 22 neo-traditional models as part of its foray into single-family home building. Read about the 2011 National Housing Quality winner.
Luxury home builder Toll Brothers made another play in the urban infill market with its purchase of a corner lot on the Upper East Side of Manhattan. Plans call for a 15-story building with approximately 25 luxury residences, with sales expected to commence in the summer of 2011.
Pages