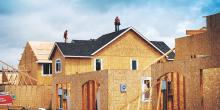 More than 80 percent of houses built in New England or the Middle Atlantic region last year were two stories or more.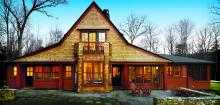 This new home in Carmel, N.Y., designed by Union Studio Architecture & Community Design, was inspired by American and British Arts & Crafts houses, with a nod to the Prairie style (Photo: Herbert Studios).
Key elements of Craftsman style are being incorporated into new homes with modern floor plans
The W.C. Harris House, built in 1910 in Sterling, Colo. Photo: Jeffrey Beall/Creative Commons.
New homes offer 1,000 more square feet of space than those built a century ago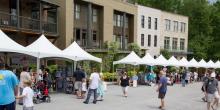 Serenbe, a New Urban village in Chattahoochee Hills, Ga. Photo: John Ramspott/Creative Commons
Serenbe, a walkable community of around 500 residents, is adding a new village that will accommodate seniors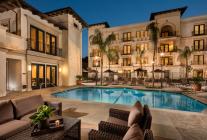 Pages