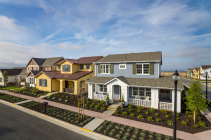 For decades California's Monterey Peninsula was home to Fort Ord Army Base, a massive facility that trained millions of soldiers.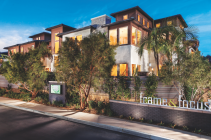 The best community design reflects buyers' desire for connection.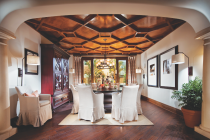 By stirring the senses of your homebuyers, you'll leave them with a powerful memory. Here are some unforgettable elevations, rooms, and details.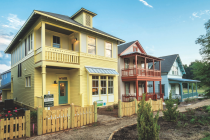 When the design combines an efficient use of space with attention to detail, finish, and quality, a home of 2,000 square feet or less doesn't feel small at all.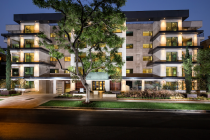 Oakhurst 432 is a five-story condominium building with a warm, contemporary design that combines vertical setbacks and horizontal, linear elements. Photos: Etco Homes 
Oakhurst 432 is filling a void in Beverly Hills, Calif., with new for-sale condominiums for the top of the luxury market.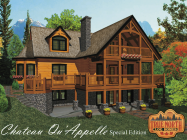 The Chateau Qu'Appelle by True North Log Homes packs high-tech environmental features and rich detailing into an efficient, 1,735-square-foot plan.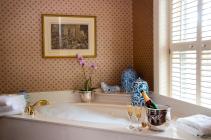 Expanding this bath just enough for an upscale shower, deep tub, more storage, and separate his-and-hers vanities provides the spa-like atmosphere homebuyers want.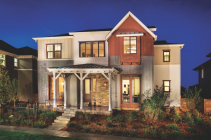 What is cheap chic? It's something both you and your buyers will appreciate: homes with an upmarket look achieved on a tight budget.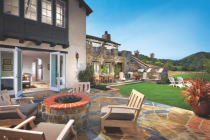 Homebuyers not only value outdoor living space, they have come to expect it. These outdoor environments run the gamut from modest to lavish.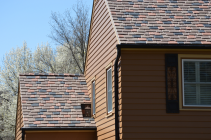 Photo: DaVinci Roofscapes
National color expert Kate Smith, president of Sensational Color, predicts that 2014 will be the year of "quiet elegance" for roofing colors across America. 
Pages