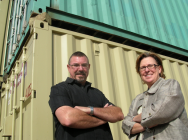 Patric Horn and Leslie Horn, brother and sister, and founders of Three Squared Inc. Photo: Three Squared
With help from Frank Lloyd Wright's grandson, Eric Lloyd Wright, Three Squared hopes to show the world that shipping-container houses can be both practical and beautiful.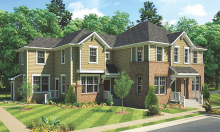 Smaller-scale infill designs are not just for well-established urban areas anymore.
Professional Builder's House Review design team shows how small details added to a stairway landing, hallway, foyer, or porch can be the special touch that transforms a house into a home.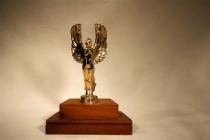 Ten winners were selected in four categories recognizing outstanding design

Raucous Orange, Quixotic Plum, and Relic Bronze are some of the bold colors that will be most popular on residential door exteriors in 2014.
These four classic architectural styles consistently hit the sweet spot of new-home buyers.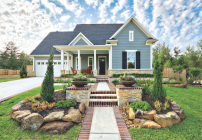 A certain segment of the home-buying population is drawn to new homes that evoke traditional architectural styles while offering the open floor plans and amenities that cater to a modern lifestyle.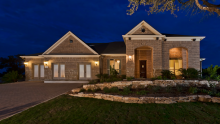 Julie Chapa, director of sales and marketing for Woodside Homes, explains the concept behind the community.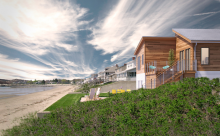 High-end prefab home manufacturer Blu Homes is now offering the Balance Metro, a new model designed for narrow urban and suburban lots.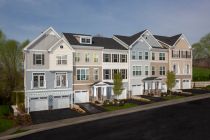 Diane Cox Basheer, principal of Basheer & Edgemoore, and architect Mike Kingsley, principal of KTGY Group, discuss their reconfigured product at Potomac Crest.
Pages