The proposed development would link downtown to the beach
By Susan Bady, Senior Contributing Editor | September 10, 2015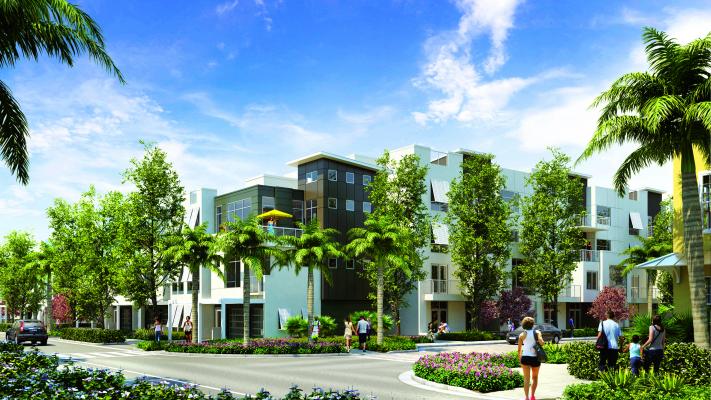 Atlantic Crossing will close the gap in the pedestrian connection from Delray's vibrant, walkable downtown past the Intracoastal Waterway and on toward the beach. A north/south street through the middle of the project will draw pedestrians into what is expected to become a destination development. 
The richly detailed pedestrian way paralleling Atlantic Avenue will expand economic opportunities for additional retail and restaurants with outdoor seating, adding vitality while providing additional visual connectivity to Veteran's Park, a significant community asset. 
Parking is either underground or in a six-tier parking structure, wrapped by residential. Apartments occupy the northwest quadrant, while condominiums are situated on the northeast quadrant, taking full advantage of views of the park and beach. 
Silver
On the Boards
Atlantic Crossing at Delray Beach, Delray Beach, Fla.
Entrant: KEPHART Community Planning Architecture (architect)
Builder: Urban 5
Developer: Edwards Cos.
Land Planner: Covelli Design Associates
Size: 916 sf (average apartment); 1,200 sf (average condo)
Density: 30 units/acre