More than 250 of sustainability's cutting-edge practitioners will gather in Boston
By Amy Albert, Editor-in-Chief | February 15, 2015
The Net Zero Energy Coalition (NZEC) will hold its second summit, the Net Zero North American Leadership Summit, March 3 to 5 in Boston.
Leveraging momentum from the 2013 inaugural Summit in Southern California, this year's conference brings together the most influential innovators in sustainable building today. The summit will provide a place for leaders in the field to meet, strategize, and gain technical insights for making net-zero more accessible to all builders. Increasing adoption of net-zero practices in both residential and commercial construction throughout North America is the goal.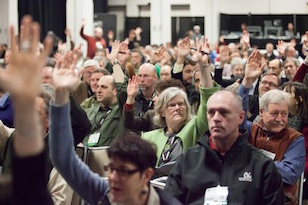 "Market adoption can happen organically and we believe it will," says Shilpa Sankaran, executive director of the Net Zero Energy Coalition. Sankaran and NZE Coalition director Ann Edminster are masterminding the conference. "There are 146 organizations across America doing something about Zero Energy. The opportunity here is to combine and collaborate, and that will help us increase the velocity of adoption." 
All who attend the Net Zero North American Leadership Summit will get a two-for-one deal: Held in tandem with the Summit will be the NESEA Building Energy Conference. Organizers expect 4,000 attendees. NESEA, the Northeast Sustainable Energy Association sponsors an online course on Zero Net Energy Homes, and it gives a yearly $10,000 Zero Net Energy Building Award. (The 2014 winner was Uphill House in upstate New York, designed by Larry and Jill Burks.)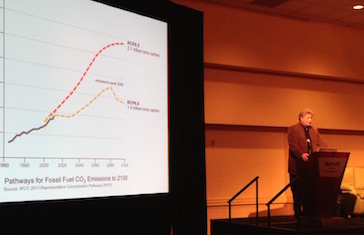 The list of speakers for this year's Summit spans a wide range of sustainable energy experts. It includes Sam Rashkin, chief architect at the U.S. Department of Energy's Building Technologies Office; Cathy Fogel, senior analyst at the California Public Utilities Commission; Chris Laumer-Giddens, founder of LG Squared and a leading building science expert; Mark Rosenbaum, director of engineering for South Mountain Co.; Kristina Skierka, president and founder of the energy consulting firm Katalytix; and Bill Maclay, principal of Maclay Architects, a longtime practitioner of sustainability in both its residential and commercial designs. [Ed Mazria, founder of Architecture 2030, addresses the 2013 inaugural Summit.]
"These are really the thought leaders in all of North America, who all share the vision that we need to move to Net Zero faster," Sankaran says. The mission of the conference is "to determine how, as a collective, we can do that in a tangible, actionable way, instead of just talking about it," she adds. The final day of the Summit will be devoted to coming up with a set of initiatives that all Summit participants, from architects to HVAC experts, will take on together and commit to. "We can't do this with just designers," Sankaran says. "That's why we've called on such a varied set of influencers." 
"Construction uses 40 percent of all energy, and residential construction uses 37 percent of all electricity," Sankaran says. "If we can make it to net-zero, we can turn that 40 percent into zero, which means that the building industry can actually have influence over climate change." 

To register for the conference, visit the Net Zero Energy Coalition's website. PB